[ Advertorial ]
I consider myself a geek techie, and I find IT shows fascinating.
We can experiment the latest technologies, be it gaming, GPS, camera, or even fitness gadgets.
This time round, Newstead would like to encourage me to trade-in my old notebooks, tablets, or smartphones and get some Newstead vouchers.


(image credit Google)
Do lookout for Newstead's upcoming campaign "Gift Your Tech", which will run from 05th Dec 2016 to 27th Jan 2017. Just nice for Singapore to spring-clean their electronic gadgets before Chinese New Year (28th Jan 2017)
For some of you out there, Newstead might be new to you, but most folks will recognise nübox and Notebook.com stores.

As the leading IT retailer, Newstead wish to raise awareness for "e-waste" recycling in Singapore, in line with National campaign to "Reduce, Reuse and Recycle".
Newstead will be offering vouchers for your trade-in products!
These vouchers allow you to purchase new items at all Newstead stores.
1) The vouchers are valid for a year and you can combine as many of the vouchers to get a new items.
2) Even if your machine is going to be scrapped (no recycle value), you will still get a book value of discount vouchers.
3) For machines that can be traded-in, 20% of the trade-in value of your item will be donated to TOUCH Community Services.
4) We can be assured that Newstead will dispose our equipment properly. If we throw away the notebook ourselves, we might not realised lithium battery might leak out corrosive chemicals.
There are so many WINS to trade-in your old machines 🙂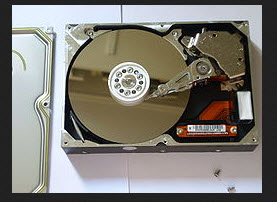 Another topic which I learned from Newstead is the protection of data in your electronic gadgets.
We need no reminders that our hardisks contains our photos, emails, perhaps confidential (passwords) materials or even privacy (address, mobile number). Imagine what would happen if unscrupulous vendors use our details to hijack our accounts or blackmail us?
We have seen newspaper reports of some folks getting a re-work smartphone, and voila you can see the previous owner's data. Not cool!
Simply "Emptying your Recycle Bin" will not be sufficient to eliminate the data permanently.
I hope you had at least reformatted your notebook or reset our phone to factory-setting before exchange or trade-in.
We have always seen how CrimeWatch or CSI detectives extract data from "crashed or damaged" hardisks (forensics).
As part of a value-add service, Newstead and its partner for this campaign, PC Dreams, will perform data cleansing on all donated devices. (Ditto for all traded-in devices as well)
PC Dreams ran a quick demo to prove their point.
We surrendered one Usb stick and "Seagate File Recovery" was able to retrieve "deleted" and hidden" files from years back!
With Newstead's campaign, you'll have peace of mind when you trade in or recycle your IT devices.

I am NOT comfortable at all seeing how the engineers can extract so much data from a simple USB drive.
Imagine what he can "salvage" from a computer hardisk!
I have already prepare a few old notebooks and phone for trade-in. Newstead "Gift Your Tech" starts on 05th Dec 2016 and these are the participating outlets.
–> Newstead stores are Suntec L1, Suntec L2, Marina Square, Jurong Point, NEX, Causeway Point – Asus & Lenovo, Sim Lim Square