Christmas is the time when we celebrate our blessings and share them with others.
We have two Christmas gifts ideas for active and adventurous family members.
1. FitBit Charge HR
Fitness tracking devices are the rage recently. Everyone wish to track their heartbeats and fitness journeys 🙂

With my Fitbit Charge HR, I can track my jogging and cycling sessions, my sleep and even calories!
Being healthy is not only about sports, but engaging in good nutrition and healthy habits.
This little device now ensures that I do not slack in my pursuit for healthier and fitter lifestyle.

I always believe that a sporty family is a happy one. You will definitely see my families outdoors more often.
Charge up your Fitness!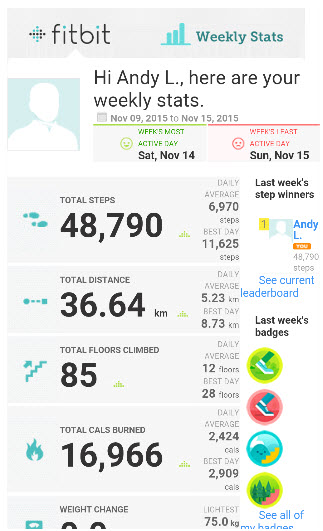 Follow our Sports (Cycling and Jogging) journeys at this link http://sengkangbabies.com/sports/fitbit-charge-hr-motivates-me-to-improve-my-health.
While exercising, we can look fashionable and sporty too. Many more Fitbits on this website.
2. GoPro Hero
This is every boy and Dad's dream toy. I have brought my GoPro underwater, Gokart, hiking, cycling, themeparks and basically anywhere! I only need to bring it paragliding or parasailing 🙂

The fun thing about GoPro is it captures our outdoor family activities. The stunned face on the roller coaster, the smiles when we go snorkeling. The freedom of cycling 🙂

GoPro's fisheye lens mean we can always wefie without missing out anyone 🙂
Holiday photos look different with a GoPro.

Pop by our GoPro adventures –> http://sengkangbabies.com/fun/gopro-be-a-hero.
* We have recommended four spots to soak in Christmas atmosphere too (link).
This post was created as part of Bloggers Guide to Xmas. For Christmas tips, sneak peeks and giveaways from the Blogosphere, hop to http://sg.localguide.to/xmas to read now!