[ Media Invite ]
Monster Jam Singapore came and go, but not before converting National Stadium into a mud pit, not before rumbling Kallang with their turbo-ed engines! Look at the gif and video below to get a feel.
Pit Party Ticket holders could enter the arena earlier to get up close with the Trucks and drivers. The wheels behind us each weigh 350kg!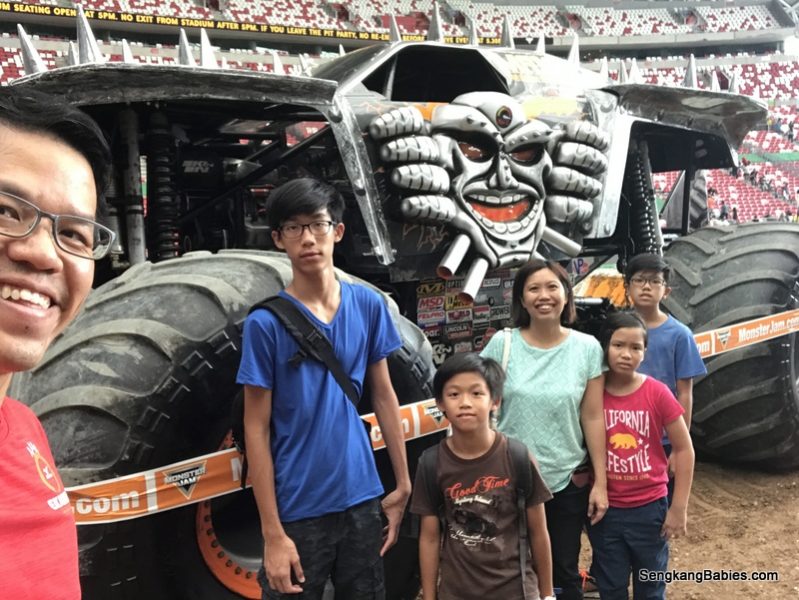 We all know what will happen to these brightly coloured rides. Scrapped!
Moto cross fan, future Rossi 🙂
This Dragon sure got nice eye lashes, the wings did look impressive in flight 🙂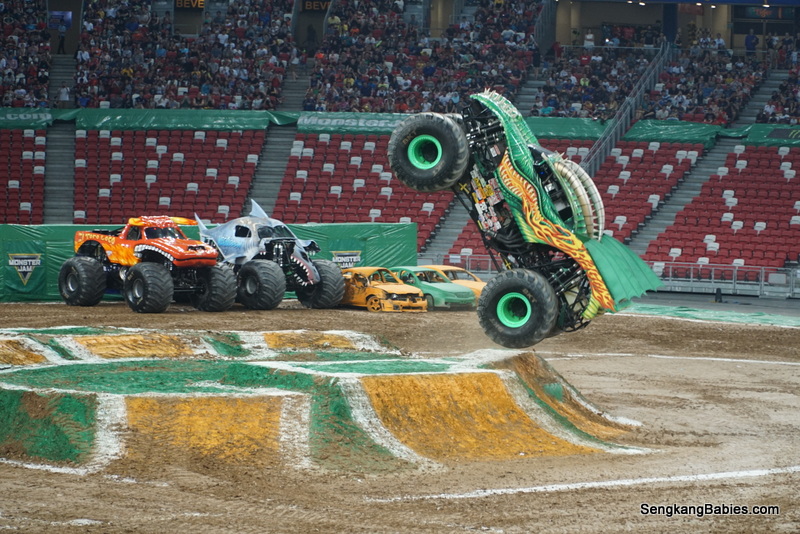 Monster Jam Singapore was popular with boys and Dads naturally, but even gals and Mums were impressed. They only complain that the Monsters are too loud haha 🙂
Very LOUD! But the engine roar kept us in suspense! I told them it is not Monster Jam if it is not LOUD 🙂
Look at Monster Mutt's tongue.
The Shark Megalodon was never too far away, love the Fins! During the race, we noticed the snout (and rows of teeth) always drop off haha.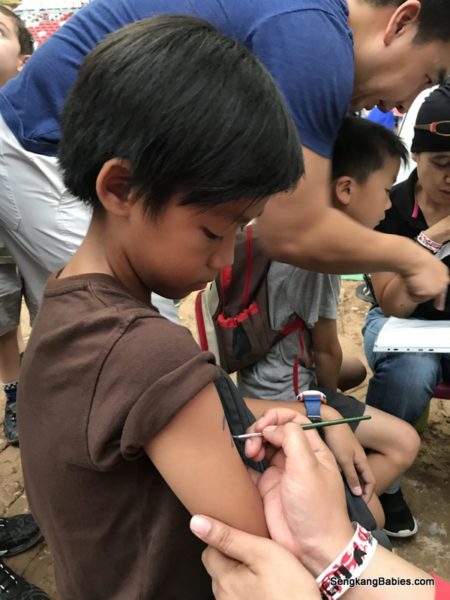 The show proper started at 7pm and lasted for 2 hours plus. Donuts And somersaults, mud spills and thrills, total destruction inside National Stadium!
We cheered the Monster Jam Trucks as they show off their styles!
This Scooby is a female version? Too feminine and the tail looked realistic.
Scooby pretending to wag her tail 🙂
Grave Digger was one of my favourite, it could really fly and even the "decal" drop out in the last moments. Too fast too furious.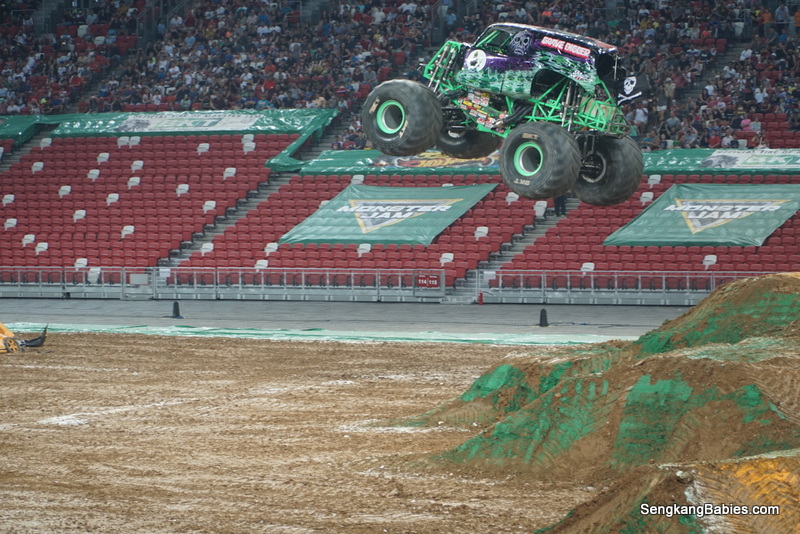 There was a segment for motorbikes, and the stunts kept us on the edge of our seats. Super exciting, the motorcycles must be 4 or 5 storeys up and a fall would mean a hospital stay! I told the boys they must be skillful on BMXs first.   
Because flying up and down is too mainstream, the bikers twist and contort their bodies. Feels like aerial Yoga, but they made it look easy!
Crazy stunts but ultimate Fun!
Even our MCs can boogie 🙂
Recovery is part of the fun. Or should I say we look forward to crashes and overturning too haha. What a spectacle!
Bright Orange El Toro looks fierce, and with horns to match its attitude!
Awesome suspension and huge wheels to absorb all the punishing landings! 
More leaping Monsters. Amazing how these 10 tons machines can defy gravity! It must feel like Roller coaster rides inside the cabin. 
Max-D, Monster Energy, and challengers are trying to break highest leap record or what?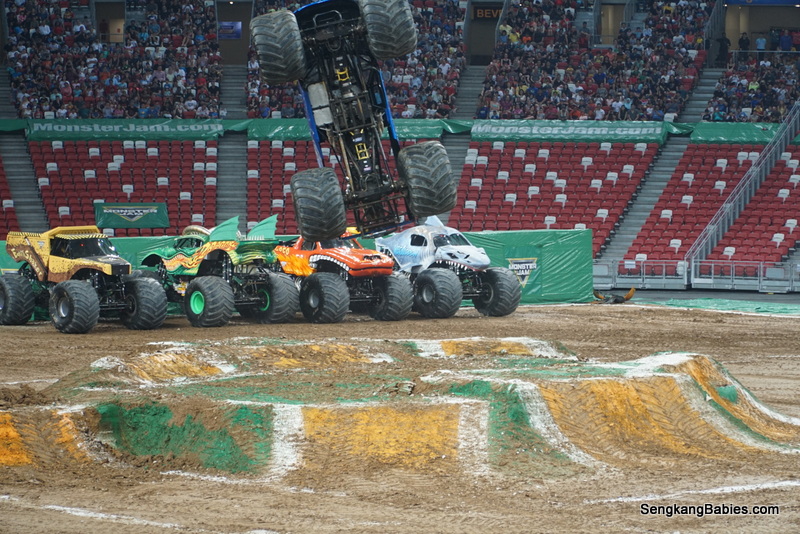 You must watch the video to see how these monsters do a 360 degree Roti Prata flip! The crowd soak up all the Spills and Thrills!
Encore Encore!
Video (YouTube link): Monster Jam Singapore Rocks!

Spectators love every decibel of the action packed stunts from Monster Jam Singapore.
Crowd taking one last wefie with El Toro outside the Stadium. 
Monster Jam Singapore is a huge success! More photos uploaded on SengkangBabies Facebook album.