[ Advertorial ]
Should I buy or should I consider? The white blue cabinets look really nice and functional.
IKEA showrooms never fail to spark ideas, allowing shoppers to brainstorm and think creative.

IDEAS for bathroom.

Mirrors mirrors on the wall. More ideas for kitchen.
Multiple designs and hooks to cater to your fancy and concept.

Bright and colourful ideas for shower curtains and bedsheets are never dull at IKEA.

You might have guessed by now that our theme for this March is "Bathroom".
Different shelfs, some use suckers others need drilling, all looks elegant and feels durable.

We could not resist these colourful suckers, they look so much better than the plain suckers.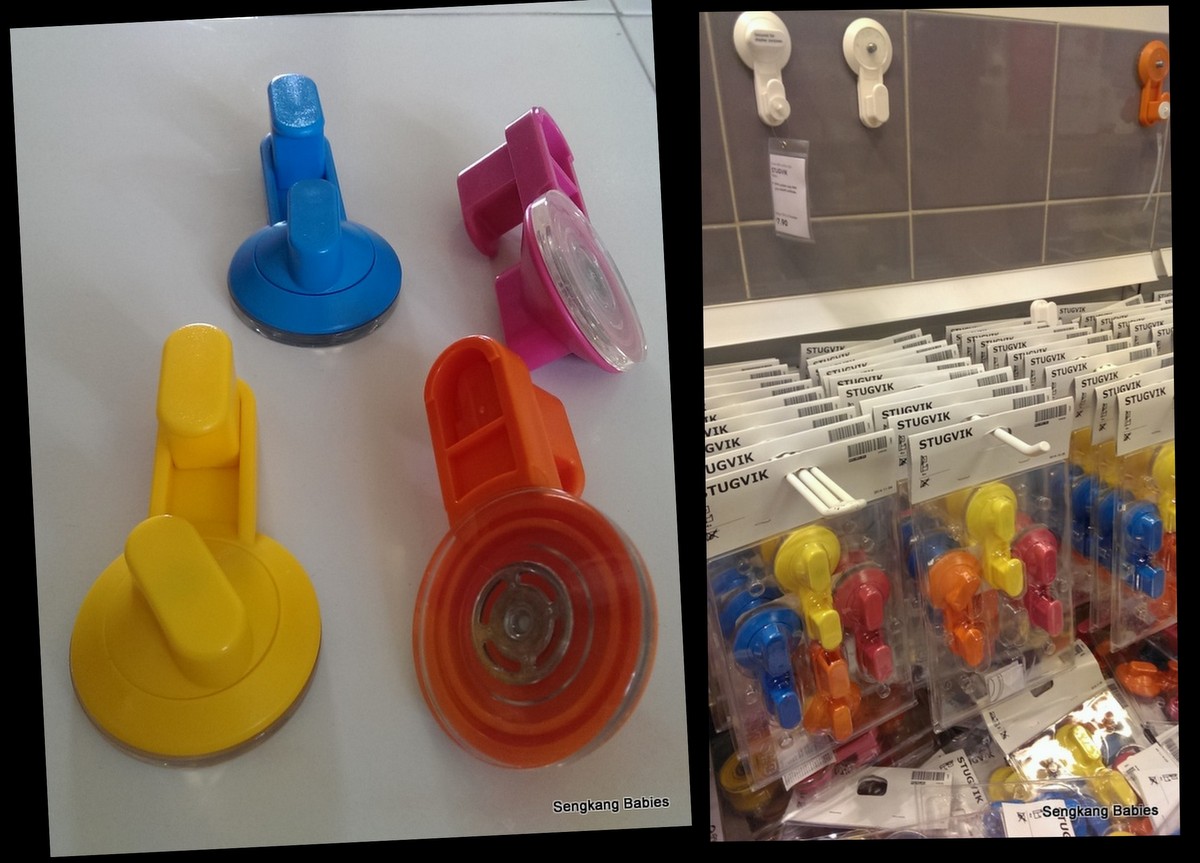 IKEA showroom never fails to generate ideas on how to decorate our homes. We brought Boon Xin a cardboard "kitchen" so that she can pretend to cook dinner haha.

Grass for him, Flower for her. Synthetic plants are selling very well in IKEA.

Inspired by IKEA showroom displays, done with our shopping list, drilling and knocking starts.

Brought a buffalo home, her zodiac is cow 🙂

Our bathroom looks neater and slightly more colourful now, thanks to the colourful suckers.

New upgrades for our masterbedroom bathroom include shower screen and foldable mirror.

Before and after, we added some new stuffs to our bathrooms.

You can play those games where you have to guess the "differences" left and right picture.

IKEA knows your bedroom and bathroom are the most private areas of the home, and that the key to a happy home is a happy private life. To help with that, IKEA has introduced Fille Güte, a Shelf Help Guru who provides solutions to improve your private life. Checkout the tips and (intimate hilarious) video.
Connect with IKEA website and Fanpage.
Maybe one day, our bathrooms will give us a Resort feel 🙂

ps.. we are sponsored by IKEA to showcase a different theme each month. Mar is "Bed & Bath", February "Living room makeover" and January "Let there be Light".