Tuesday Report (星期二特写) is currently running a series of documentaries on Hawker centres and hawkers (生活气场). It talks about how Hawker Centres have changed with time, and the challenges faced by hawkers. Through hawkers are humble people, they always reach out to help others in their community.
And of course, you do not talk about Hawker Centres without mentioning the food !

Wei is having his exams soon, and has been barred from events and playgrounds 🙁
But our family love to explore new food venues, that explains why we roam from Sengkang to Boon Lay :p
Why are there so many BBQ seafood stalls in Boon Lay ??

Five spices (五香) was one of the highlighted stalls. Kids love the prawn crackers and fillet, while Daddy love the old school sausage and peanut gravy.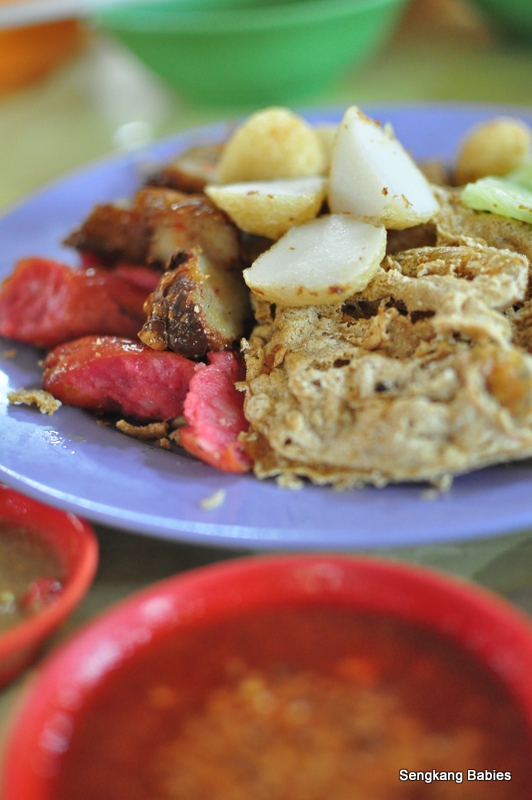 The last stop for us was Ice-Garden. After the spicy sotong and 五香's chili, we need to cool down.

Ice Kachang anyone? The kids enjoy the jellies and making their "ice berg" tumbles.

We heard Ice Garden's boss came out with 78 cool designs, and the queue never stopped.


*image credit from Tuesday Report Fanpage
We had wanted to take-away Orh Nee (Yam paste 芋泥), but too bad sold out 🙂

From 06 May onwards, Blk 221A Food Center will be closed for two months of renovation.

More about Boon Lay Hawker Center :
– Boon Lay Place Block 221A PO 641221
The food above are from :
#01-06 – Malay Nasi Lemak (we did not try, due to LONG queue)
#01-161 – BBQ seafood (Sotong is 3/5)
#01-164 – Ngoh Hiang (3/5, gravy is nice)
#01-133 – Ice Garden (wide selection, but dessert 3.5/5)
~~~~ ~~~~ ~~~~ ~~~~
From Tuesday Report, Daddy discover butter-Kopi 南洋香 too !
1)Heap Seng Leong Kopitiam
Blk 10, North Bridge Road, #01-5109
4am-8pm daily
2)Seng Hong Coffee shop, Blk 58, Lengkok Bahru
~~~~ ~~~~ ~~~~ ~~~~
– Our Cheng San Market playground 🙂
Click for SengkangBabies' food journey, more photos to make you hungry.