When Mummy goes for her hair treatment, we pack our towels too.
You might have come across that famous fountain at Bugis Junction?

After removing their footwear, Daddy told them the fountain is theirs to explore.
Kids look up with big eyeballs as if asking "SERIOUS" ??
Warm up first, let us go Easy ok 🙂

Hand in hand, 3rd Bro Yi brought Xin into the water Minefield. While they are
dodging the water spouts, Daddy picks up his camera.

Once the kids are drenched, you know the rest of the story.

Do take note all shoppers will be stopping by to see your kids showering. Daddy wish he can join in too haha.

Video : Kids having water fun …

Just like that, that was how the kids spend their wet afternoon 🙂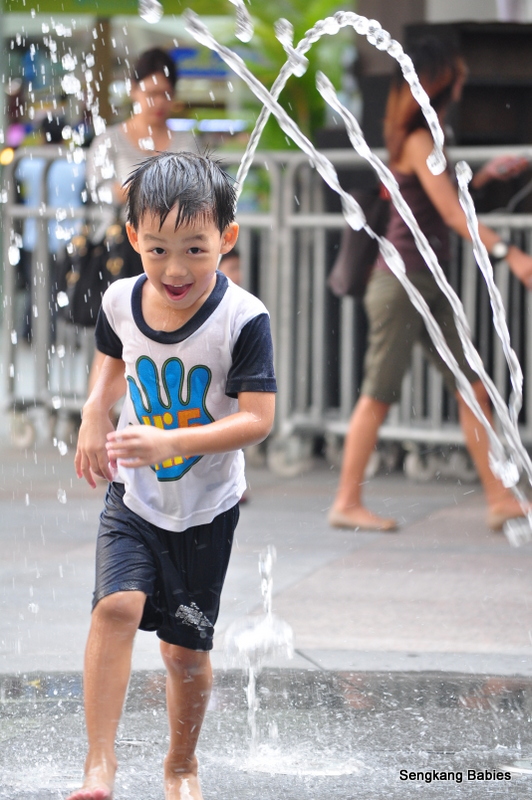 In case you are interested, there is a bigger fountain outside Marina Bay City Gallery.