[ Sponsored ]
With a name like Wow Experience and a motto like "An Unforgettable Episode", you know WOW is in the business of Fun! Their itinerary is action packed.
Over 2 days, we are supposed to engage in Combat Skirmish, Zovb, Bloop, Clay shooting (pigeon), Kayaking to Kelong! That is an awful lot of adventures in an itinerary 🙂
More action packed programmes await you at http://wowexperience.sg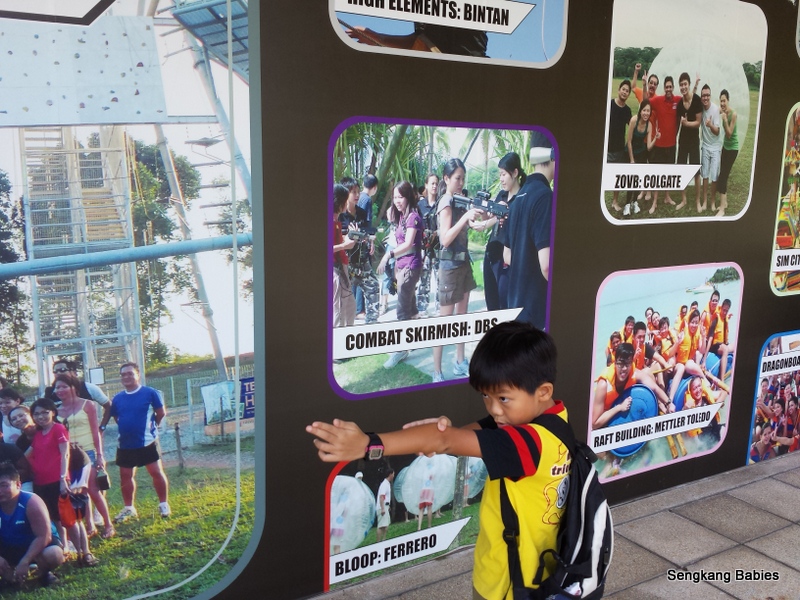 Look, even the company car is action packed ! We feel energetic already even before we set off on our first mission.

We shall let you watch two videos to pump up your adrenalin first.
Video 1: Combat Skirmish – Navigate tunnel and mazes, gun down the enemies

Video 2 : Zorbing in Tropical Singapore, believe it! Do not attempt after full lunch.

~~~ ~~~ ~~~ ~~~ ~~~ ~~~
Activity 1 – Combat Skirmish
Mission – Combat simulation, search and destroy your enemy
Summary – not painful like paintball, immense satisfaction, teamwork needed to hunt down enemies 🙂
Fun factor – 4/5
Website – combatlasersingapore.com
~~~ ~~~ ~~~ ~~~ ~~~ ~~~
At Fort Siloso, the place where Japanese surrender ending World War2, we pick our weapon, harness and get ready to be marksmen.
Camouflage, equipment checked. Ammunition loaded.

Our battleground will be the maze and tunnels under the Fort. Our enemies are Red Forces from Mummy Irene's family !

Who could imagine Scenic Sentosa would be a battlefield again, 70 years after WW2.

Inside the maze, a healthy dose of sprinting, hiding, evasive actions. No time for strategy, just aim and shoot.

After warming up, we begin Mission 2. Someone is starting a chemical war, and we need to identify and eliminate the terrorists. This time round, we team up with Mummy Irene's family.

Fort Siloso's cannons add to the tension and anticipation.

Commandos, Special Forces, Rangers lead the charge. Even Baby James find himself in the thick of action ! (Look out for baby at First Video clip above, 35 second)

Over Tunnels and Tower we engage the enemy.
We will not be a spoiler and reveal the enemies :p

Boon Wee is always at the frontline.

Finally, we cleared the enemy's nest and found our treasure! Hooray !
Combat Skirmish is like a dream come true for Daddy, which boys (and man) do not like Guns. Awesome experience for our family to forge forward together, with a common mission and destiny.

We head to Punggol's Bacon & Booze to recharge with bacon and fries before we carry on with Activity 2. We will share more sinful bacons in another blogpost 🙂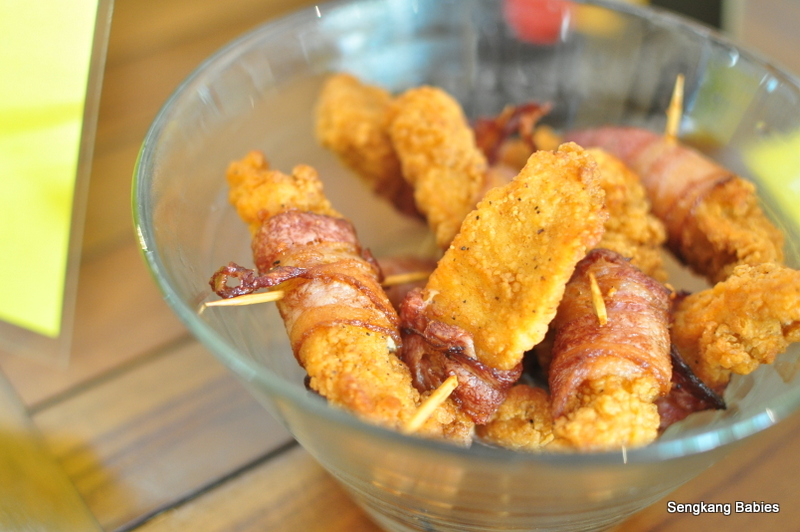 ~~~ ~~~ ~~~ ~~~ ~~~ ~~~
Activity 2 – Zovb (zorbing) and Bloop
Mission 3 – Roll down the slope, then play Sumo wrestling with a partner !
Summary – Strictly for andrenalin junkie! Daddy thought it was cool to Zorb in those NZ tourism videos, but his nerves were pushed to the limit!
Thrill factor – 4.5/5
Website – zovbsg.com
~~~ ~~~ ~~~ ~~~ ~~~ ~~~
If you drive along old Holland road, you will not miss the hugh Balls! Zovb promise to bring you some rolling Fun.

Step 1 – Slip inside the Ball
Step 2 – Tie seat belt
Step 3 – Make sure your nerves are still game :p
Step 4 – When ball starts rolling, scream, shout, or cry, do anything but vomit onto your Zorbing partner

Boon Wee went for countless tries, Boon Kang and Daddy decided once is enough (just for experience). Actually Daddy is worried he might puke if he attempts Round 2.
Tips for newbie : Although the rolling might seem slow from the outside, but inside the sphere, your world is turned upside down! After a few rotations, we completely lose sense of orientation (up or down?). Fear is building up. But once Daddy let go, he actually manage to relax and enjoy appreciate the experience.
No doubt his experience will be enhanced if Daddy open his eyes throughout wahaha. Everyone gain a new bout of respect for the guinea pigs.

Mission 4 – Bloop
What ? Daddy was also curious about the name. Basically, we wrap ourselves with a layer of air, and start playing bumper-car with your neighbour ! It looks like two clumsy sumo wrestlers too.

The good thing is we are not likely to get bruises or even broken limbs. This energy sapping Bloop does induce a lot of Laughter haha (from both participants and spectators)
Kids could not resist trying to topple the adults.

We end Day 1 of Wow Experience on a high. Totally tired out, but everyone enjoy themselves, truly a WoW experience !

More adventure photos are posted on SengkangBabies' Fanpage.
Stay tune for our Day 2 exhilarating Kayaking and Kelong experience. Click for Day 2 photos.
Meanwhile, do pop by http://www.wowexperience.sg for the list of activities and packages. Lunch is sponsored by http://www.baconbooze.com