Sharing some Khao Kho family itinerary and attractions which might be useful for your planning. Khao Kho is also super  romantic for couples, whether you are staying in those romantic (read isolated) hillside capsules or even camping (there are many campsites in Khao Kho!)
Just imagine, waking up enveloped by fog. It would be such a magical moment! Do read our previous Khao Kho Sea of clouds post.
We would say a minimum 2D1N Khao Kho family itinerary is necessary to cover the attractions. We took 3D2N as we wanted to go slow and enjoy the hills. (read till the end for our stay at Hotel Tanrak Talaymok Resort)
This blog post will cover the other attractions in Khao kho.

-Khao Kho Sea of Clouds ( a few spots)
-Wat Prathat Phasornkaew (the famous temple)
-Windmill (farm)
-Sunrise (too early and too far for us). In case you are visiting, Phu Thap Boek (16.906384, 101.087289) (link). 4WD recommended
Wat Prathat Phasornkaew (GPS 16.789333, 101.050893)

The Buddha (s) look majestic from any angle, very unique.
Elaborate setup, with the hills and clouds as background.
Majestic and solemn, an elaborate piece of art. Spot the ornaments and mosaic designs all over the compound.
From the top, catch a 360 degree view.
Video : View from top of pagoda, Pino Latte and Windmills

Pino Latte Resort & Cafe (GPS
16.794807, 101.041896

)

This famous cafe is just behind the temple. Instagram fans must go to Pino Latte. This cafe offers good views, especially when it is foggy.
You can actually book a room in Pino Latte resort too.
Drinks and muffins are priced from  from ฿100+ and ฿85+respectively. Not really cheap, but you pay for the ambiance and view. Drinks are not mandatory 🙂
The temple which we visited earlier. During a fog, the whole temple will disappear.
I was half expecting the misty view, but we only got a hot sun.
Below two Instagram photos, credit @PinolatteCafe and @ninaa_24.
They captured the surreal moments when the fog rolls in.
Enchanting!
Krua Khao Kho (GPS 16.769559, 101.044365)

Thai name for this eatery is "ร้าน ครัวเขาค้อ".
Our favourite Thai eatery in Khao Kho (rated 4.25/5). There are two eateries  side by side (same boss). Although Google reviews indicate long queues, our food was served within 20 minutes.
Kids love omelette and Tom Yam, everything was delicious. The pork knuckle was addictive. If in doubt, ask the boss to recommends.
Mango Salad is always our appetiser.
We always order omelette, in case kids do not have an adventurous palate.
Super fresh vegetables and delicious tom yam.
Windmills ( GPS 16.686127, 100.993907 )
Novelty destination. I do not know of many touristy Windmills.
Most would be amazed at the number of windmills and the sheer height and size!
We had Thai Kway Chay (shops from above photo) which was nice! Boon Yee (no3) even commented that the pig blood taste like liver 🙂 
Visitors can pay ฿60 to take a ride on these trams. This is the only way to enter the windmill "farm". You cannot drive in yourself.

These windmills are even BIGGER up close! We heard this spot was chosen as the winds never stop.
There are two tram stops, the trams run a loop.
The first stop will be Black Diamond, you can pay a fee to pose in the gardens inside or teletubbies.
Second stop will be the big swings! Take note these swings can go quite high, do remind kids about safety. We do not wish to tabao (takeaway) any bruises home.

Swing harder and higher and marvel at the ridge and fields across the horizon.

.. breathtaking views, remember to hold on tight haha.
I forgot to mention the swings here are free. Those at the start point requires an entrance fee.
Look at the size of the tram in comparison with the Towers of windmills.
Slow Kart was Fun, but tiring. Super slow as the primitive wheels slowly rolls down slope. I had to help them roll the kart uphill, Not so Fun for me haha.
Fees apply, so parents take note :p
(hint, you can actually ask the owners to pull your karts up with motorbike)
Looking at their smiles, kids had some fun 🙂
Khao Kho Zoo (GPS 16.609701, 100.963546)

Free entry, but I love the green and serene surroundings. Limited number of animals, feels more like an animal sanctuary.
We did not find any petting farms (rabbits, sheeps) in Khap Kho. Those are in Khao Yai 🙂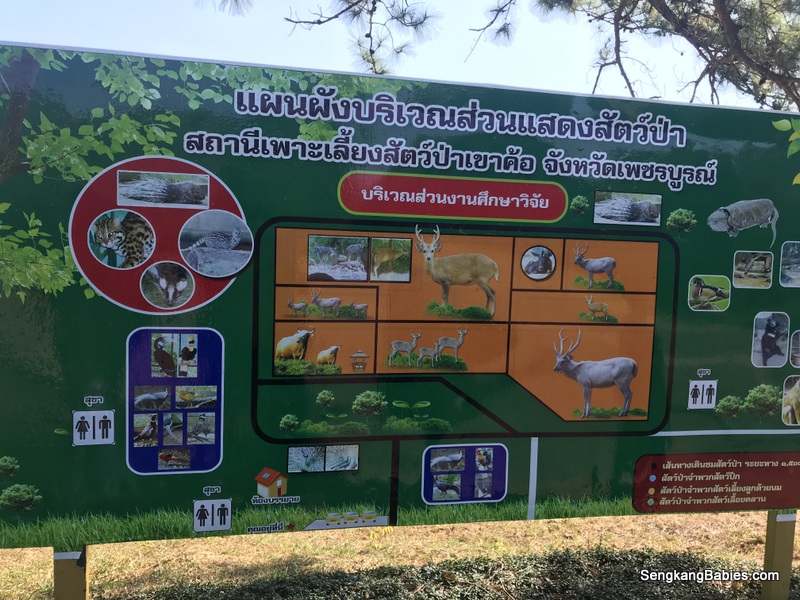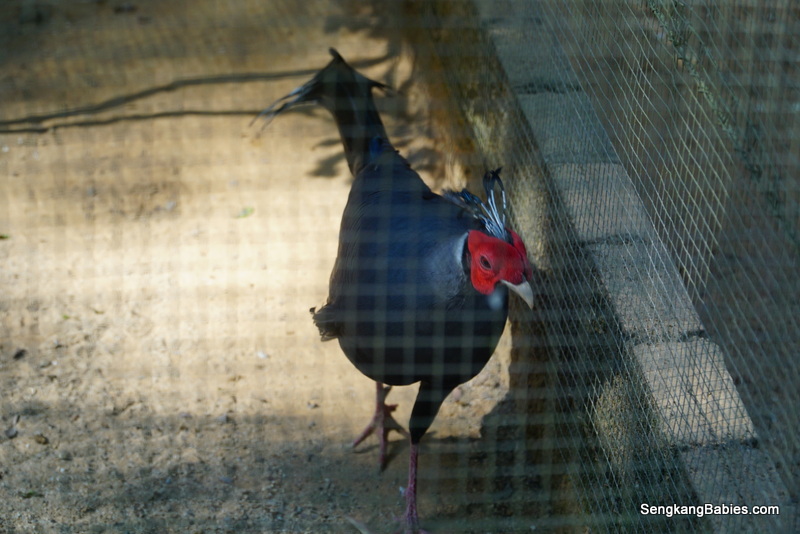 One round would take less than 1 hour. Cannot be compared to real zoo,  but animal lovers should pop by.
BN Farm (GPS 16.743126, 101.018258)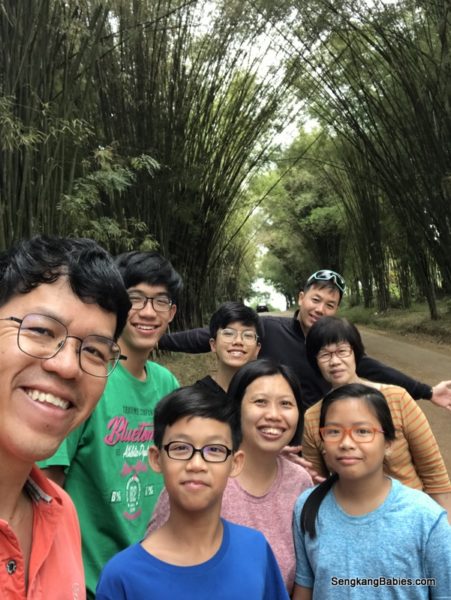 The bamboo entrance is popular for wefies. Then you have the cannonball and Lychee ice creams, go Google 🙂
Fresh produce are available in the minimart.
Grab the snacks at the food area. The coconut snack and the fried fish ball (?) are delicious. Sampling is possible if you ask politely 🙂

Sridit Waterfall (GPS 16.630696, 100.939982)

Entry requires ฿20, kids no charge. The waterfalls in Khao Kho are not fantastic, compared to those in other provinces.
For better quality waterfalls, head to those along road "12". (google Map link)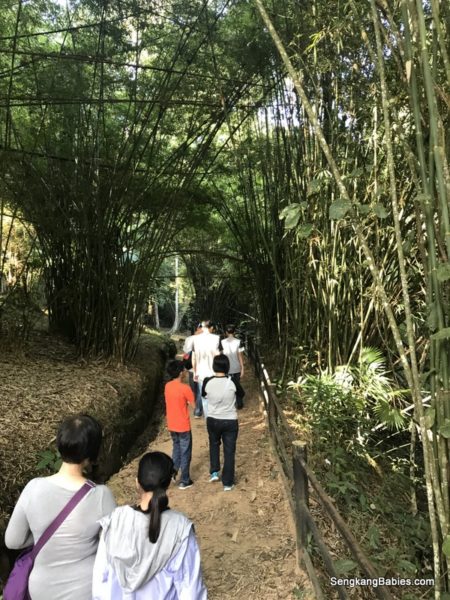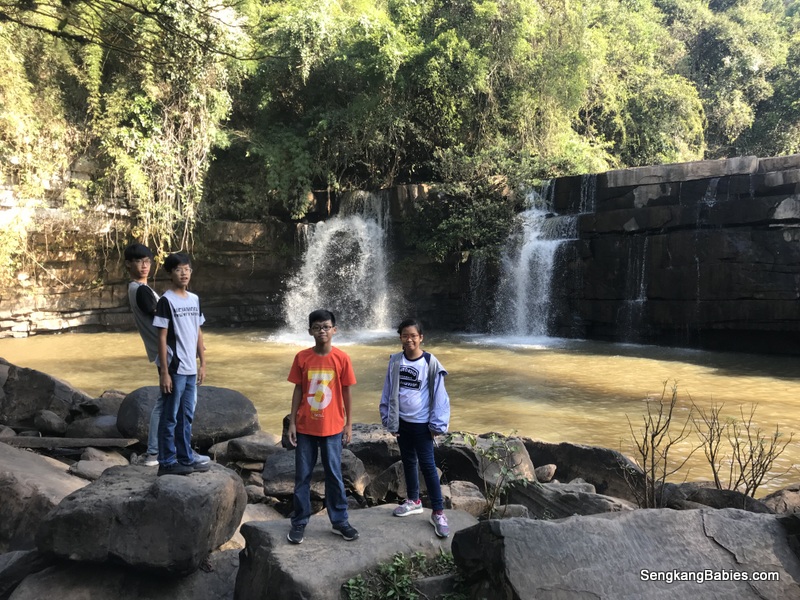 No, we cannot swim at Sridit.
Royal Palace (GPS 16.552922, 100.975437)

Khao Kho Royal Palace, this is the kingdom family's resort.
High elevation, with pine trees, we notice you can even hike up to 1100m for a panoramic view.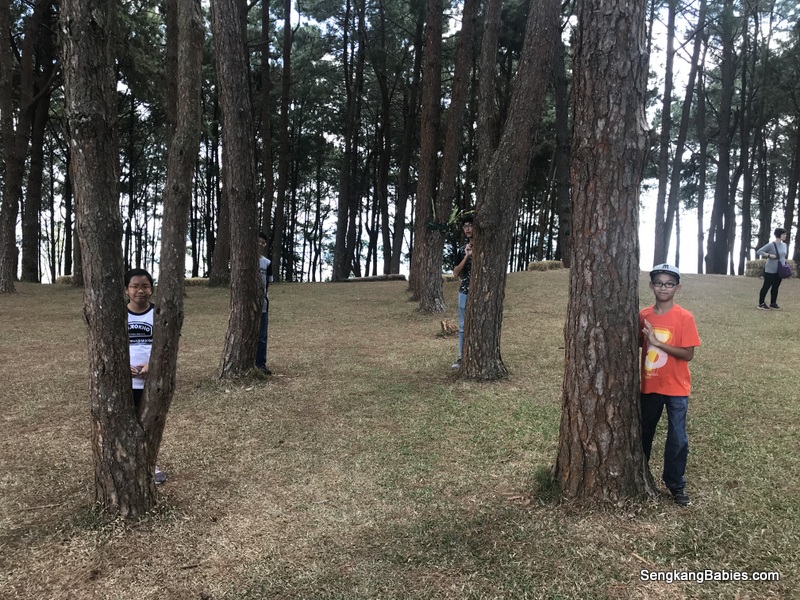 The pine trees provide some cool backdrops for photoshoot.

Khao Kho family itinerary is the second Khao Kho blog post for us. You may visit our Tanrak Talaymok Resort and Sea of Cloud review here.
I have added Khao Kho GPS locations for the attractions on our Gsheet (link). Do take note the attractions are bunched together by proximity, and location is with respect to our resort "Tanrak Talaymok".
Meanwhile, all photos (and GPS) are loaded in Facebook albums here (day 1) and here (day 2 & 3) . Video will be ready by Friday.
Follow our Instagram #SkbThailand for our Thailand adventures.
No 1 tip for fellow travelers. Ask the locals for the best time and venue to spot the Sea of Clouds. The more rain there is, a higher chance for you to spot the clouds. Otherwise, find a resort where mist is almost guaranteed every morning. Example Tanrak Talaymok  (blog post).
Do share with us if you have more ideas for planning Khao Kho family itinerary 🙂
We will be sharing more about our Bangkok Family Itinerary. Meanwhile, you can read our Thailand adventures here:
-Instagram #skbThailand
–Khao Kho Itinerary
–Sea of Clouds at Tanrak Talaymok Resort
(Khao Kho Photos are here and here)
–Bangkok "Itinerary" with Klook
–Bangkok Street food we like (and food GPS)
–Little Zoo Cafe (Facebook photos)
–Bangkok Bike Tour (Facebook photos)
–Maeklong Railway and Amphawa floating markets (Facebook Photos)