Over the Labour Day weekend, I brought Boon Kang over to Johor's Koref Farm. Koref (Kahang Organic Rice Eco Farm) is a family friendly organic farm in Kluang, Johor.
Boon Kang cannot wait to feed the fish or go rafting everyday!

Koref Farm is located in Kahang, Kluang (居銮), and it is about 2 hour drive from Tuas Customs.

Head East after Ayer Hitam and drive towards Mersing direction. Take note road contains a lot of bends. (From Mersing, coastal road 3.5 hours to Kuantan, or 5 hours to Terengganu).


(Koref Farm map captured from Google Map)
Great nature, endless rows of palm trees, with mountain ranges in the background.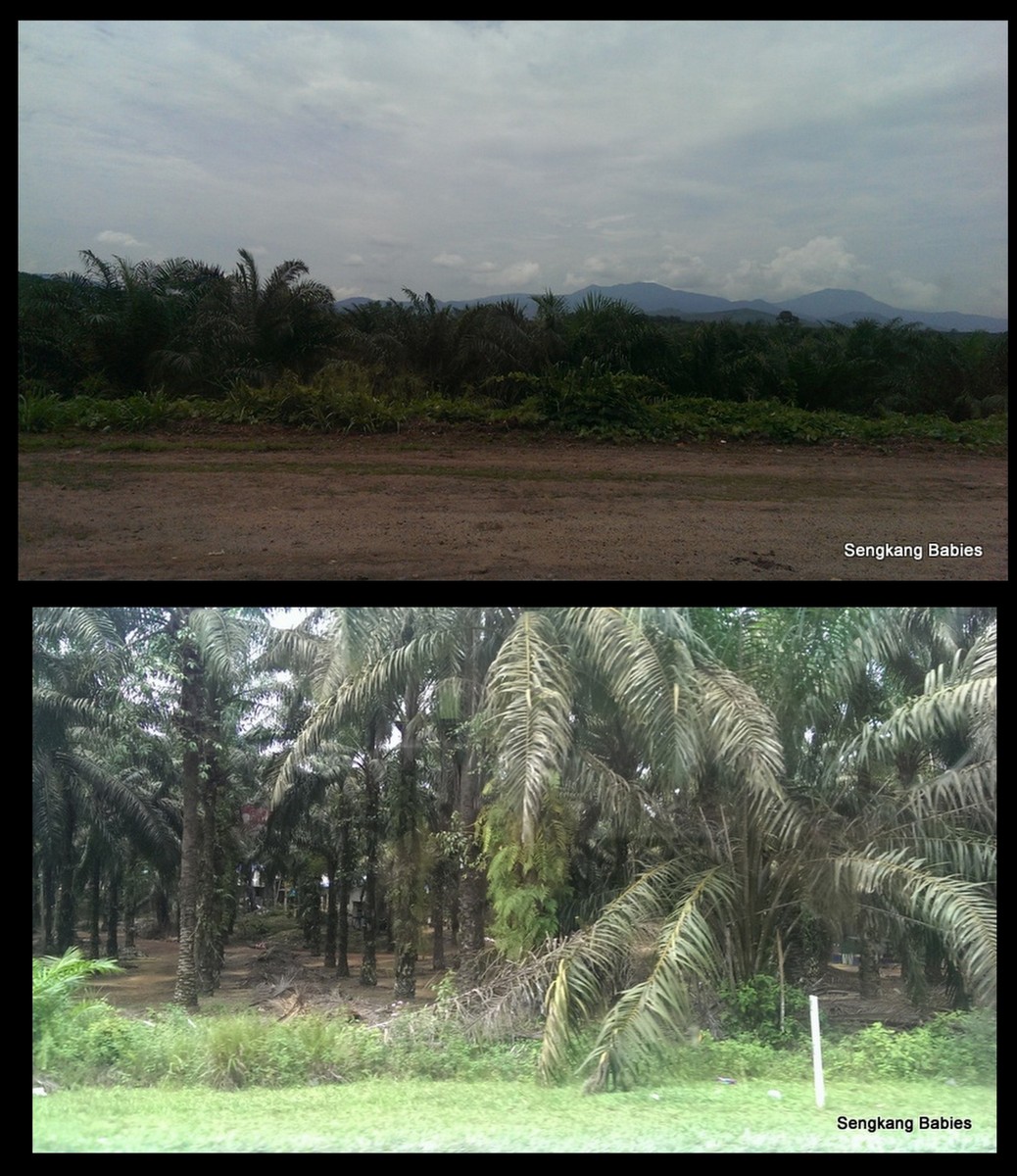 Yes, we have reached our destination (GPS 2.249098,103.59515).

This lake greeted us as we drove into Koref Farm compound. Your accommodation might be one of the chalets built over the water.
40% of your activities will be related to water. If kids love swimming, make it 60% 🙂

Chalet D house 45 guests and Chalet C (house 35 guests). Chalet C offers only basic configuration.

Fan, toilet, bed and mattress Checked. We need nothing else for the night. Each chalet D room can house 6 to 8 guests. ("Hotel" rates at this link)

Dormitory and A-Frame accommodations.

If you need something more challenging, try camping. This is normally preferred by students 🙂


(Image credit Koref)
When it rains, everyone is cooped indoors but we chose to go paddling and running rounds around the obstacle course.

Water depth at the lake is only 60cm, so almost everyone can enjoy water activities. Life jackets are available.

Day break.

I tried jogging on the first morning. At 6am, it was totally dark (cannot-see-fingers-dark). End up I could only pace up and down a 200m dirt track, as I was afraid of falling into drains or bumping into wild dogs or worse spooky banana-trees encounters :p
This is the view from one of the rooms in Chalet D.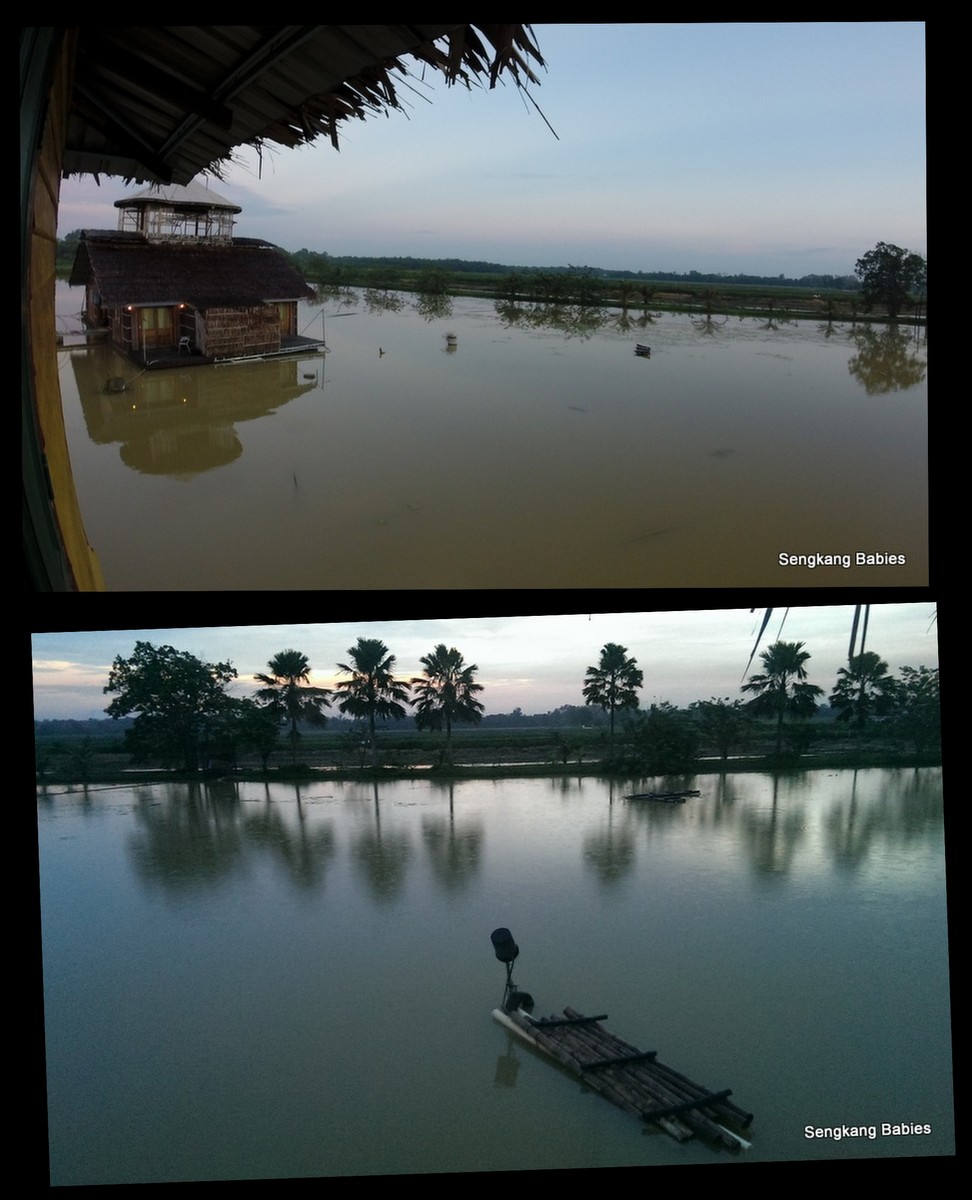 It can be warm during the days but you will need a blanket at night. Be prepared to handle houseflies in the day and "flying-ants" insects (in the thousands!) will swarm light sources in the evenings. Both are harmless.

Cute idioms at every corner, telling guests to relax and enjoy nature.

There were so many activities to keep us entertained.
Who needs TV and IPAD when our daily itinerary shouts FUN!
Obstacle course (Free) and flying fox (RM 10). Rafting is free!

How does feeding the fish (RM 1 per pack) and cycling sounds (RM 7 and above)? You can pedal and get up close to the fish and prawn ponds, or paddy fields. (All the farm activities are listed here)

Vast paddy fields, clear blue skies and white fluffy clouds.

Swings which allow you to "slip" and leap into the lake! (Free)

Common toilets.

If you cannot live without aircon or must have 5 star buffet breakfast spreads, or you can only swim in turquoise clear water, Koref farm is not for you. But if you and family love the great outdoors and getting back to basics, Koref farm offers you an idyllic kampung lifestyle and loads of opportunities to bond with family.
No TV, no Facebook, no Instagram. Only the farm, animals and fun activities! Smiley faces.

We believe Ah Ben agrees with us 🙂
We had work with him before (Ch8 人气满屋2) and was looking forward to catchup with this friendly host again.

A pond filled with fish and arowanas. Be careful of the territorial male goose, he can be very loud.

In Singapore, AVA is strict and does not allow feeding of poultry, and you cannot even touch the goats in Kranji farms. We must have caught at least half a dozen chicken and chicks in Johor! The arowanas are so used to human-feeding that they sometimes allow you to stroke them (just like a pet!)
Ducks, Goose, Chickens and we even spotted a brood of chicks! What a delight for urban folks to see live chickens running, instead of chilled poultry.

Rabbits are fat, no thanks to constant feeding from children. Rabbits stewed or barbequed is not on the menu at Koref :p

Photos of kids, and perhaps colleagues enjoying farming activities.

Simple three meals, seafood prawns and fish are not available for our package. But we felt contented as it was a golden opportunity to teach Boon Kang to treasure every grain of rice. We had earlier witness how farmers toil under the hot sun.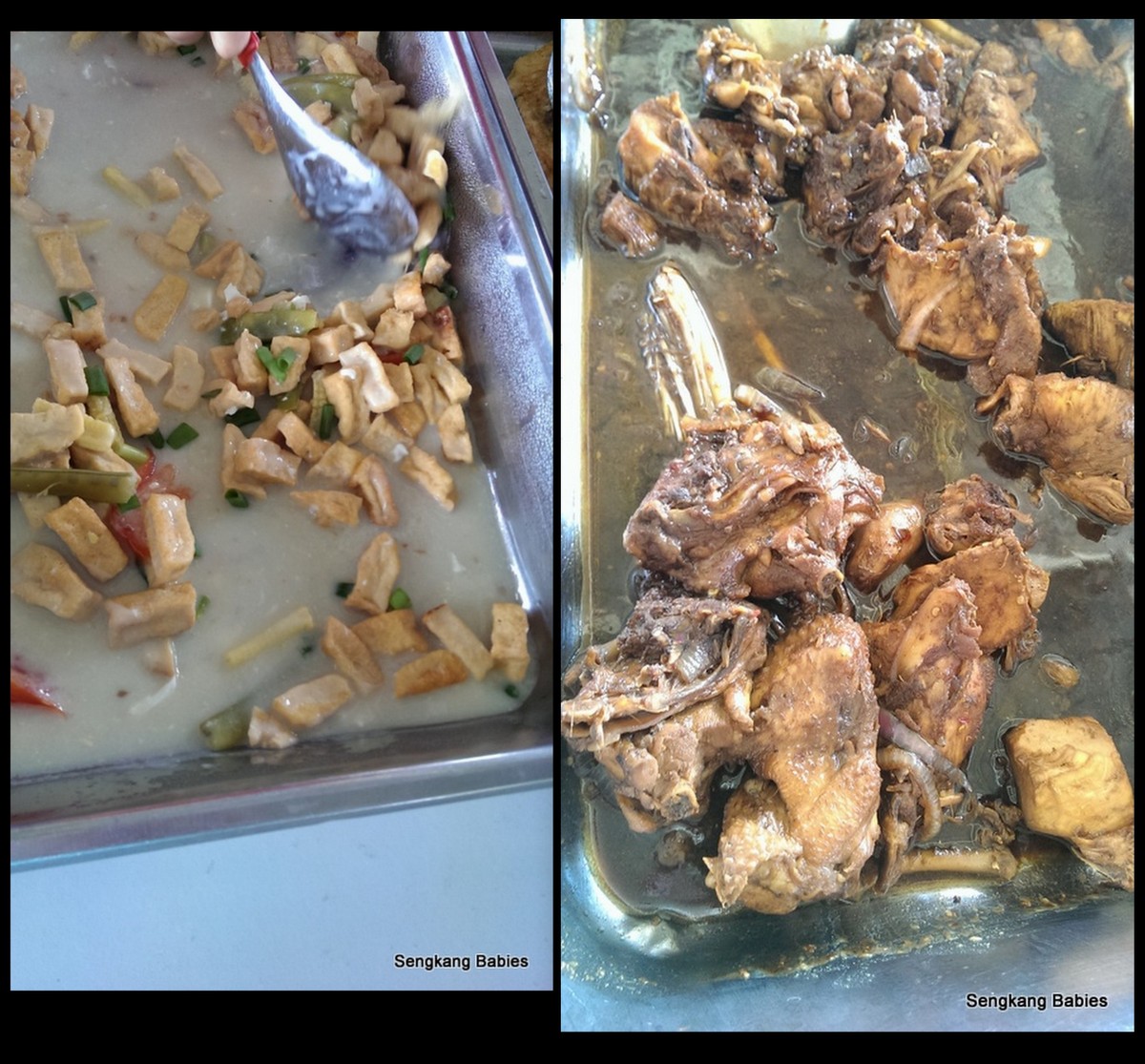 Organic produce, we heard Koref is Malaysia's first organic farm.

In our opinion, Koref might score 2 or 3 Stars for meals, but it garners 5 Stars for farming lifestyle!
Truly an unforgettable experience.

Additional tips :
– we cannot share more activities yet, as we want you to wait for Ch 8's 小农夫 (Fresh farmers) in July. Consisting of 13 episodes, each week a parent-child pair will bring you to one farm (Think 爸爸去哪儿 亲子 variety). 小农夫 (Fresh farmers) hopes children will appreciate the hard work behind farming.
– We first heard of Koref Farm from Cheekiemonkies (their review link), and we were eagerly waiting to enjoy our own Kampung lifestyle.
– These chalets are not for honeymoons, unless you like neighbours to hear your sweet nothings and smooching! Accoustic isolation is non-existent keke 🙂
– GPS for Koref Farm is 2.249098,103.59515
– Visitors can pay RM10 to enter the farm to enjoy the activities without staying overnight
– There is no safe inside the chalets, just lock the door. We felt very safe during our 3D2N stay.
– The other kids are jealous that only Book Kang gets to enjoy the rustic Kampung lifestyle. You can gather more fun facts about Koref Farm on their Website and Fanpage.
Check out some other bonding activities with my kids.
– Boon Kang 3D2N (Farm at Koref), our hiking explorations
, Taman Negara with Boon Wee, 2D2N Broga Hill and Sky Mirror with Boon Yee

* disclaimer Our 3D2N stay is sponsored by the Producer
** Updated 2017Jun – Toggle Ch8 video link, we are Season 1 Episode 10
ps.. Follow our Instagram tag #SengkangBabiesJohor for more JB adventures