[ Media Invite ]
We caught a preview of Universal Studios Singapore's Easter Festival celebrations. From 18Apr to 13May, Hollywood and New York Streets will be transformed into Easter Egg Island.
This is Universal Studios' (USS) first ever park wide egg hunt, and we understand thousands of colourful eggs await you from 18-20 Apr 🙂

During the Easter Weekend Special(18-20Apr), you can enjoy a special Easter breakfast buffet, and participate in USS' park-wide egg hunt (USS has 7 worlds!). You can also paint some Easter eggs.
After a sumptuous breakfast at Marty's Casa Del Wild, kids dashed out with a basket each.

Eggs galore ! The colourful eggs were not really hidden, and kids only took a few minutes to fill up their basket. It was quite hilarious to watch the kids trying to put all their eggs into their own basket.

Back at the food court, kids help themselves to eggs painting…

.. or they can crack open the eggs to discover sweet candies inside.

We took a 10 min walk from Madagascar to New York to catch a special Easter Bunny performance.

This Easter Bunny can Jam and rocks !

Visitors can greet the Bunny too, students from Metta school enjoying their Bunny moments.

Bubbles always bring out the smiles from the kids.

Video : Easter Egg Hunt at USS

More photo opportunities with the Easter Bunny.

Our kids spend an enjoyable morning at USS. They got to enjoy their breakfast, eggs hunting and painting, and mingle with buddies again.

Thank you Universal Studios for the Fun invitation.

Our photos have been uploaded to our Fanpage album. We hope your family will enjoy the long weekend ahead and have a memorable Easter Holiday too.
USS Easter Festival promotions can be found at this link. Do take note the egg hunt is only available during Easter Weekend from 18 to 20Apr :
– Adults – $118
– Child – $93
– Senior – $81
Package is inclusive of :
– 1-Day Pass to Universal Studios Singapore
– Easter Breakfast Buffet at Marty's Casa Del Wild Food Court
– Early entry to the park at 8am onwards for Egg Hunt followed by breakfast
– T&C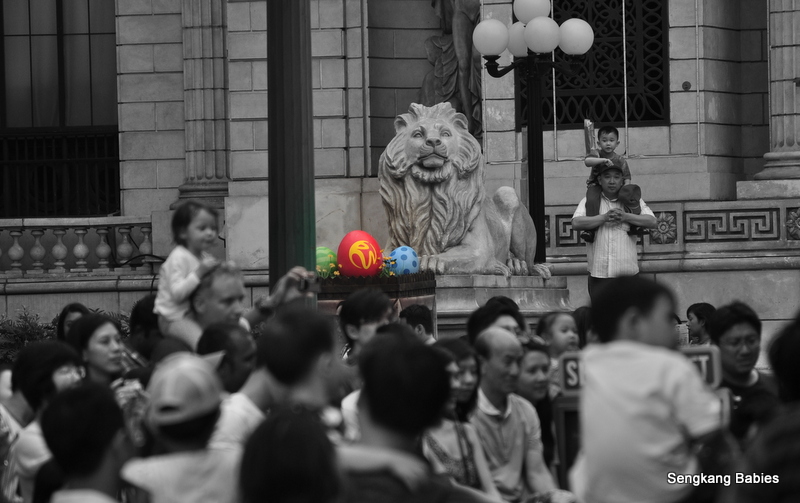 More updates about Universal Studios (USS) and Resort World Sentosa (RWS) can be found at their website or Fanpage.