[ Sponsored Review ]
" Child's Play " is written on the wall, and we thought that is where Hokey Pokey (HP) excels. When we pop by last year, they were still at Marina Square, HP has since moved to Millenia Walk.

Boon Yee and Boon Xin took the day off for some makeup and baking class, we love the cook's cap and apron 🙂

While the girl meddle with mascara, or helping Barbie dressup in her 1.2m tall mansion..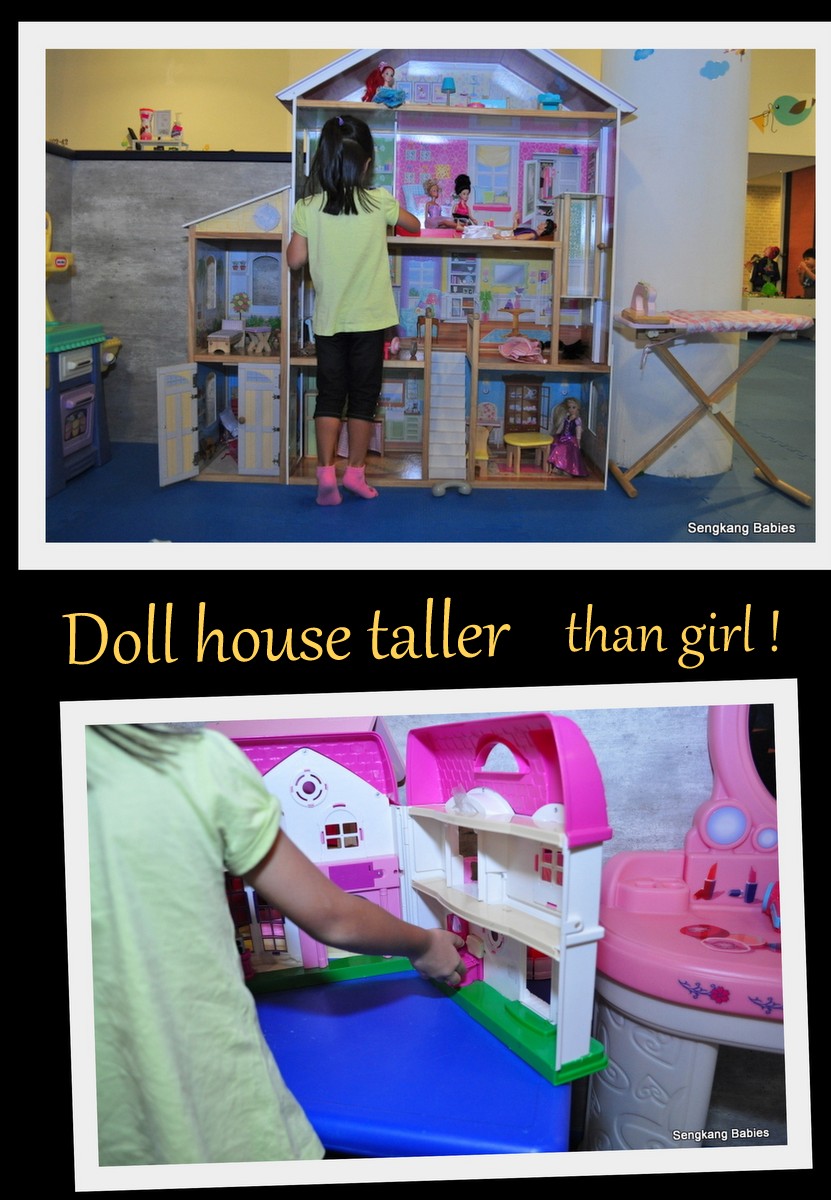 ..Daddy showed the boy why castles are cooler.

We love it when the kids model as junior Fireman and Policeman. So adorable !

There are costumes and masks for kids to disguise as Spiderman, Ms Captain America or even Peter Pan! We miss BabyBoss..

Boon Xin decided to roleplay Mummy, our everyday superHeroine. She always enjoy helping Mummy with housework.

We discover mountains and tunnels for the trains to navigate. There are so many toys for kids' imagination to run wild, and parents are not complaining 🙂

Kids can choose bikes, cars, lorries and even Wagon (sorry, one parent has to pull). We spotted Boon Yee exceeding the speed-limit on his Ducati ! Click for more fun rides on our previous review.

Suddenly, all the kids started cheering and running to the front. It is BuBBles time !

While the kids are dancing with the bubbles, Daddy checkout the Birthday Function room.

It should be cool for the kids to host a themed party with friends.


Image credit:Hokey Pokey
No prize for guessing which corner attracts the kids. There are actually two ball pits, Boon Xin loves the smaller one, maybe because she found a new friend.

Altogether, there are almost 20,000 Balls in Hokey Pokey ! No wonder Boon Yee loves the bigger pit.

He tried different angles to enter the balls pit, from the slide or from the edge. Boon Yee never stop smiling 🙂

BALLISTIC experience ! He can even play submarine under the balls.

Mummy and Daddy realised something when Boon Xin complain that the swing is too small for her. She is growing up too fast…

Hokey Pokey is recommended for kids from 6months to 6years old. Fun awaits 🙂

What do we like about Hokey Pokey?
– Big open space for kids to run around
– Hugh selection of toys for kids to choose
– Balls pit is every kid's Dream !
Entrance Fees :
Weekday (unlimited) – Members $15, non-members $25
Weekend – same price structure, but limited to two hours
More information about Hokey Pokey :
Address – 9 Raffles Boulevard, Millenia Walk #02-42 to 45 Singapore 039596
Contact – 6884 5385 (we recommend parents to call beforehand, in case HP is closed for private event)
Email – enquiries@hokeypokey.com.sg
Fanpage – https://www.facebook.com/sghokeypokey
** Do drop by our album to catch more crazy Fun photos, and our previous review.