[ Media Invite ]
Mid Autumn Festival at the Gardens promise to be one Fun and Spectacular event. We get to see lanterns from multi-religion and ethnics, and you can travel around the world too!
From now till 14th Sep only, the lanterns at Gardens are set to dazzle. Bring your family down to Gardens by the Bay to celebrate Mid autumn festival (中秋节).
八仙 (8 immortals) against 7 kiddos from SengkangBabies and Cheekiemonkies.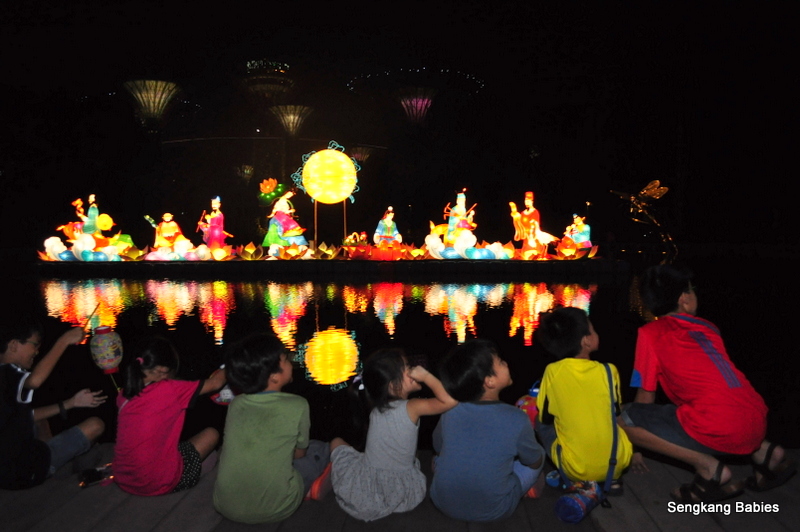 Hungry? Maybe some famous Taiwan tofu will suit your palete. Otherwise cover your nose and quicken your pace when you reach "tofu" stall haha :p
We love how the stalls are brightly decorated too.

Chinese, Indian and Malay, the multiracial context for Singapore.

We got Lanterns depicting European icon and landmarks too. Boon Xin finds Spain's bull too fierce, she prefers Netherlands' cows.

Japanese Sumo or African Tribe?

Big Ben and Leaning Tower.

Opera house and Koala.

Tons of opportunities for families to revel under the "moonlight". Go ahead, take a selfie or two.

Hunt for your own Zodiac animals.

Daddy still prefers the traditional Chinese big-head or Dragon/Lion dance lanterns (got more "feel").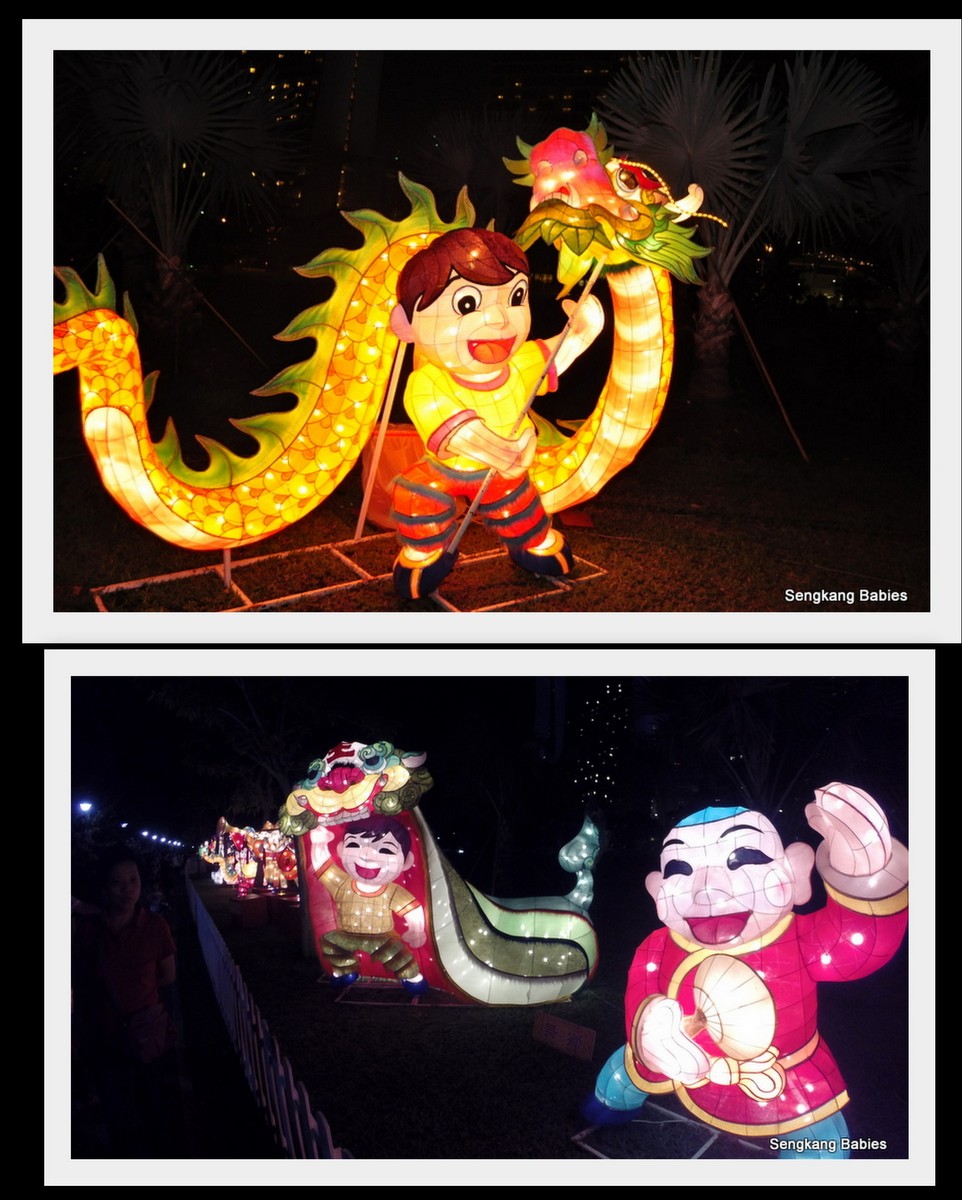 Love the lively cartoon animations.

Spot the green Giant Peacock soaring to the sky near the entrance. Many families were trying to pose under the vase.

It will easily take you one hour to cover the exhibits. If you are going to pose with every lantern, minimum 2 hours! (every lantern is life like 栩栩如生)

Sports Hub is nice too, as kids try to identify their favourite sports.

We had a lot of fun posing with the different lanterns.

花好月圆, give the "Moon" a kiss 🙂

Video : Not sure which Lantern is the kids' favourite, but we know they love their own little Lanterns

Do pop by the Supertree Grove during the evenings (around 8.45pm) for Garden Rhapsody. The SuperTrees and special effects will bedazzle you (do check with Gardens staff for actual timing during Mid Autumn period)
For those who wish to learn more about Chinese culture, a range of activities will be available.

Mid Autumn Festival Gardens will illuminate until 14 Sep.
( Timing Mon-Fri 6PM to 11PM, Sat-Sun 3PM to 11PM)
Avoid weekends as carpark will definitely be packed. More details about Gardens by the Bay's Mid Autumn Festival can be found on their website and Fanpage.
Try to catch Zheng4 He2 (郑和)'s boat and walk under the blinking purple bridge too, it feels like walking under the stars.


(image credit Gardens by the Bay)
Do pop by our friends Mid Autumn post too.
– Cheekiemonkie
– TheWackyDuo
– Dejiki
– Temporary Local
– InTheWeeHours
– Our 2013 MidAutumn exploration at Gardens
The best thing about Mid Autumn Festival Gardens (滨海湾花园庆中秋), this event is Free. Do pop by our Fanpage album for more lantern photos.