[ Sponsored ]
When Orange Studios approach us for a collaboration opportunity, we suddenly realised our last family photo shoot was almost 4 years ago. It is time to capture our family moments again 🙂
When families shortlist a studio or photographer, we have to research about budget, style, approach and most importantly, the photographer's connection with kids.
We have to find out whether there any hidden cost in the package.
Example, how many photos can we keep (soft or hard copy), any CD DVD or frames included in package? Makeup, hairstyling professional charges?
Orange Studios' Ryan and Wini are very good with kids.
Patient, creative, open to ideas, the kids are free to demonstrate their own talents or favourite toys.
The camaraderie (默契) between Ryan and kids is superb, and in our own opinion, the most crucial component for a successful shoot.
We had earlier highlighted to Ryan our wishlist. We wanted to showcase sports and dynamism, the Fun and Wacky side of Sengkang Babies.
We wanted our photos to be natural (minimal makeup), minimum Photoshop touch-up please, and we do not mind exaggerated poses 🙂
We load up tidbits and bikes for our studio appointment. Kids are notorious for being impatient and lack of focus, and we just want to make sure everyone starts the morning on the right note.

Once Mummy and Daddy started fishing (reel in the kids), the Fun never stop (literally). We just have to ensure their motorcade convoy do not knock down the studio equipments!
We deploy all their vehicles for our "sports" theme. Kids are free to explore stunts poses in the studio, all for good Fun.

Boon Kang is always game to raise (or is it Jump) the Fun level another notch higher !

We love how the Lee siblings has been captured together, having fun bonding 🙂

The kids are in a good mood.
They are happy, relax and obliging.
Normally, Daddy find it challenging to ask kids to freeze for 1 minutes and say "Cheese", but our Orange session must be a photographer's dream "situation" 🙂
Video : A whole load of Fun, behind the scene look at Orange Studios

We love Orange Studios' personalised and friendly services, and will not hesitate to recommend them to our friends.
Package pricing starts from $150 + $200, but if you reference SengkangBabies and book a session within the next 30 days, there will be a $150 discount.
** T&C. Do take note the scheduled photoshoot session must be within 2 months from the date of this blog post
Thank you Orange Studios, for the nice family portraits 🙂
You can pop by our Canvas frame review too.
Click for more photos on SengkangBabies fanpage.
– Website
– Fanpage
– +65 8606 6950
– contact@orangestudios.sg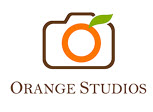 Orange Studios focus on family modern studio photography – including maternity, newborns, babies, children and also pets. Although a new studio, our photographer has extensive experience in family photography, so no worries about picture quality! It is our vision to not only capture family love in action, but also to serve to strengthen it through a family bonding experience on our set. Very much geared towards personalisation and spontaneity, we hope to bring to clients a very different kind of studio photography – a stress-free and fun-filled experience!