[ Sponsored Review ]
Before our kids can walk, they are already swiping their fingers across tablets.
This generation of children are called Digital natives.
Everyone is so dependent on our mobile devices for work, connectivity, entertainment, even companionship. We get withdrawal symptoms when our network is down !
What happens when our devices are compromised?
Hacking, virus, malware or identity theft are constant threats.
Daddy would hate to have his Facebook hacked and suddenly LINK to porn websites !
Nobody wants to find out $5000 from their bank has been spent on a notebook in Pyongyang!

We are talking about protection for our Digital devices.
The minimum protection for normal users would be antivirus and firewall, but is that enough? Kids will always circumvent our security policies to access their online Games and Youtube.
(and we wonder what else are they hiding from parents?)
When our machines are compromised, we feel so vulnerable.
– When was the last backup?
– What happens if our hardisk is corrupted and we lose 5 years of memories?
– Do we have any secrets which should, stay Secrets?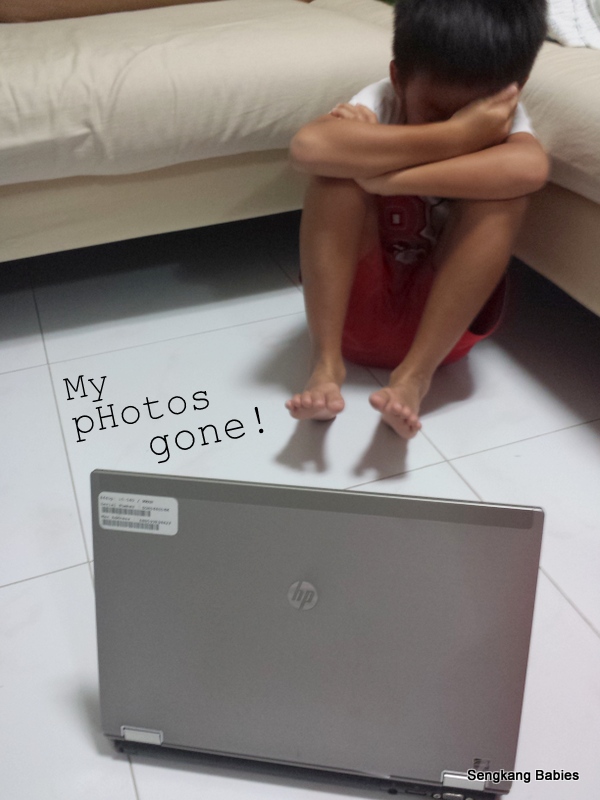 If we are talking about home networking, when one node gets infected, every machine will be affected.
This is where ESET comes into the picture for us.
We were invited to review ESET Smart Security(desktop notebooks) and ESET Mobile Security(mobile devices).
a) ESET Mobile Security

With the prevalence of mobile devices, we can be sure that some loopholes will be exploited by malicious worms and codes soon. How many of us actually install Antivirus on our Android?
These are some of the benefits of our ESET Mobile Security :
– we are often prompted to download or update our apps, ESET can detect malicious apps
– On-demand scanning is robust and will not hog system resources
More Mobile security features highlighted in image below.

Click link on how ESET performs against other security suites. More features are in this video clip.
b) ESET Smart Security

We like these features in our ESET Smart Security (desktop and notebook) :
– ESET "Anti-Theft" can relocate our stolen notebook. It can even turn on the built-in camera to snapshot the "thief".

– "Social Media scanner", we never know how much digital footprints we are leaving in the Internet. ESET helps us determine whether Facebook or Twitter apps are having too much access to our profile.
– Everytime we finish a YouTube clip, we will get recommendation of "similar content". Do we know where URL will redirect us? "ESET Parental Control" keeps our kids safe by blocking harmful websites.

More Smart Security features listed in image below, or click for video highlights.

* ESET Smart Security support Windows, Mac and Linux, and ESET Mobile Security supports Android, Symbian and Windows Mobile.
** some features mentioned above are not Free (pop by ESET website for details)
*** Free 30 days trials are available for both products highlighted
For more products and features, do pop by ESET Website and Fanpage.
You can shop online at ESET store.
With Maximum protection, ESET keeps our devices secure and let us enjoy peace of mind. Thank you ESET for making our Online time more Fun and Safer.

Giveaway contest
ESET is sponsoring 10 hampers for SengkangBabies' fans. Each hamper contains "ESET Smart Security" (worth $39) and "ESET Mobile Security" (worth $20).
1. Contest is on our Fanpage
2. Fans must first LIKE ESET Singapore and SengkangBabies Fanpage
3. Leave your name and email on our Fanpage (or you can message email address to us)

4. Share our Contest page on your Facebook Wall, and tag @SengkangBabies
5. Ten winners will be randomly selected on 22 Jan 11pm.
* This contest is only for Fans with a Singapore based address.
(image credit : all ESET image and posters belong to ESET)
*ps These two bundles are NA for Iphone and Ipad users, as Apple OS is stronger 🙂