We started 2016 with a trail to Macritchie Tree Top Walk.
This is Boon Yee(9) and Boon Xin(7) first attempt (Read our 2011 experience)
The climb in numbers.
7am start.
3 hours, 7 km trail.
38 floors (FitBit) and 12000 steps.
Trip can be challenging but great company encouraged the kids to soldier on. Proud of them!

Directional signs and maps to guide visitors. Keep to the boardwalk and track and you should not get lost.

New paths are being mapped across the terrain, more exploration for kids. Stop to enjoy nature, the ants, spiders, and squirrels.

I remembered the path was more rugged, with exposed roots last time. I would prefer mud over boardwalks anytime, for a more authentic nature experience.

Parents need to control kids from dashing down slope, as they might find it hard to "brake".
Some surfaces are rocky, exposed rocks can be sharp.

We reached the suspension bridge after 1 hour.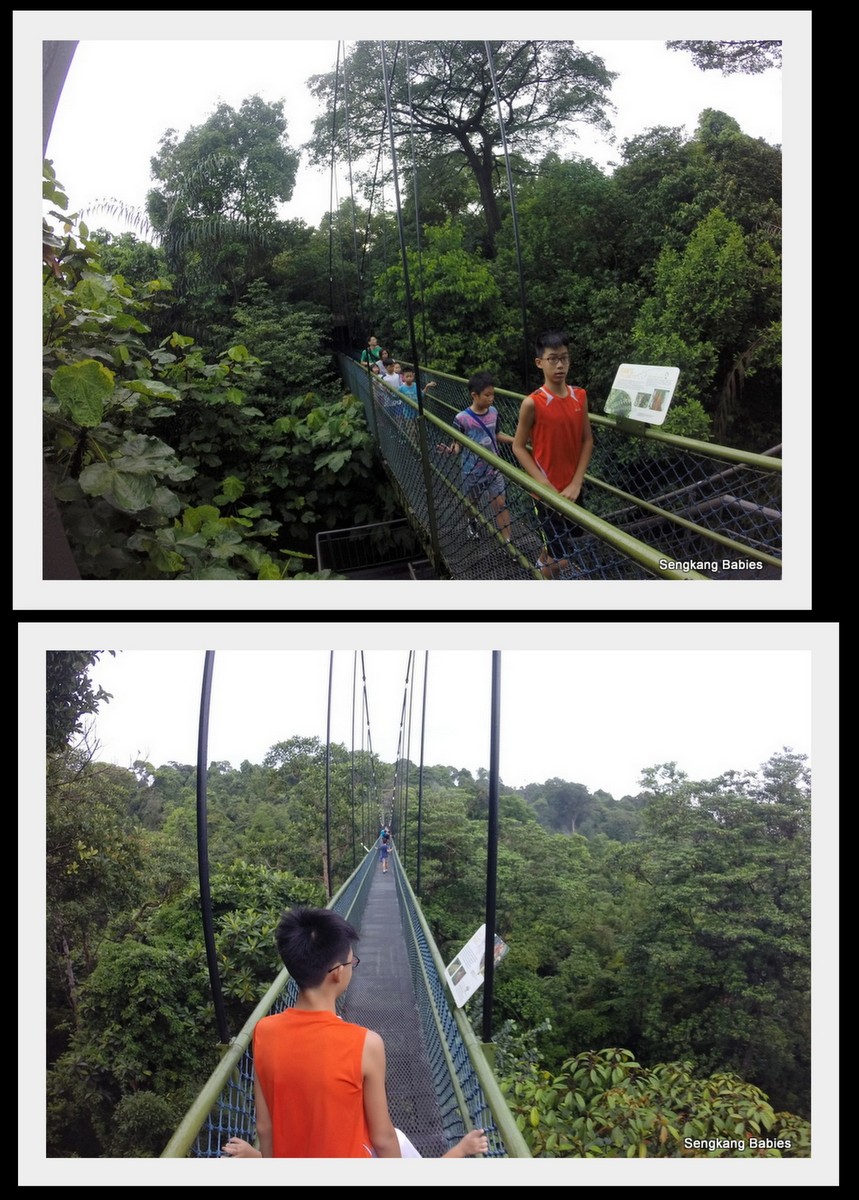 A wefie with Tan family to shout "Happy 2016!"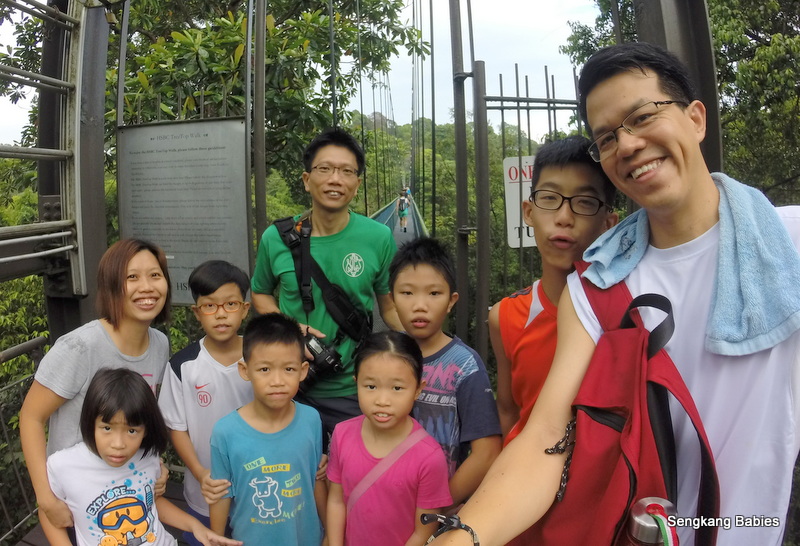 We are supposed to enjoy the moment, the serenity and the tree top expanse, but kids dashed across the bridge!

Video : Tree Top walk highlight!

For first timers, there are two challenging points.
1) The steep incline after ranger station, with gradient of 40 degrees!

2) … the endless steps after suspension bridge.

Some fishes and pond skaters populate this pond and natural stream.

* Take note of incremental weather notice.
– We had a close shave when a tree crashed 2 minutes after we walked past.
– After rain, kids might slip on wet boardwalk's fallen leaves
Fitbit report, not shabby at all. We managed to finish the 7km Tree Top trail in under 3 hours.

Additional tips for families :
– Target 3 hours with 3 to 4 breaks for trail. Slow and Easy.
– Hydrate, rest every 20 to 30 minutes for water break
– Tree Top walk can be accomplished by families, recommended for kids 5 or 6 and above.
– The numerous steps are manageable, but I might recommend more stairs/steps to condition your calves and hamstrings
– Trail is not stroller friendly
– No U-turn on suspension bridge
– Ranger station (after 50 minutes) can be your first pit stop. Refill, toilet break.
– Bring Mosquito repellent
– Bring rain coat or cap, there are few shelters from rain
– No feeding of monkies. They will snatch any exposed plastic bag, which they have associate with food.
– Suspension bridge only open at 9am, but ranger allow guests to enter at 8.30am 🙂
– Wear proper shoes, not sandals
Map of our trail.
1)Start from Venus carpark, 2)Reach Ranger (after 50 minutes), 3)Suspension bridge, 4) Heading back to Venus Carpark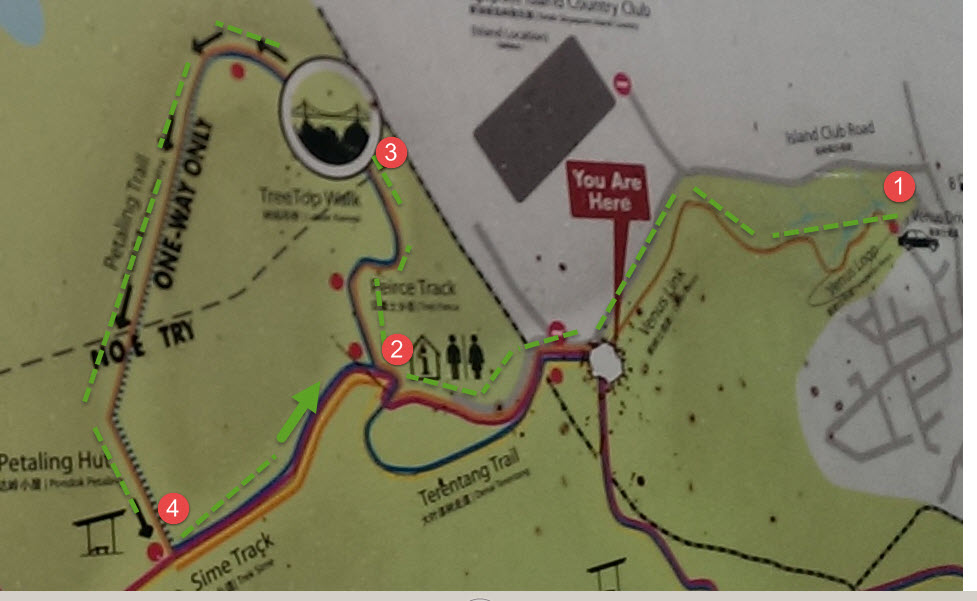 More photos have been uploaded on our Fanpage album.
If Boon Xin can do it, your kids can do it too 🙂