Don Don Donki Singapore has a new outlet at City Square Mall. I pop by there earlier on Thursday and I morphed into a happy shopper.
I was impressed with the wide variety of merchandise.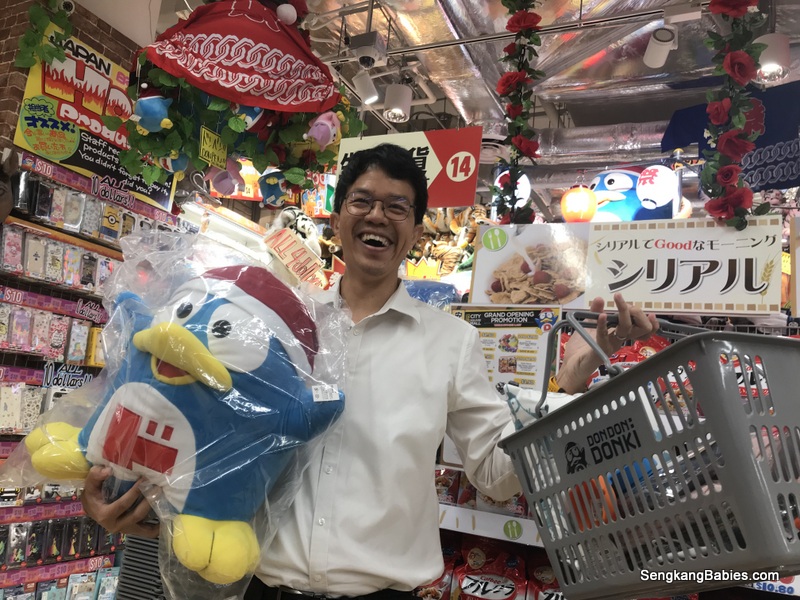 But, the best section for me was actually the food court 🙂
Let me introduce the glorious food at the end.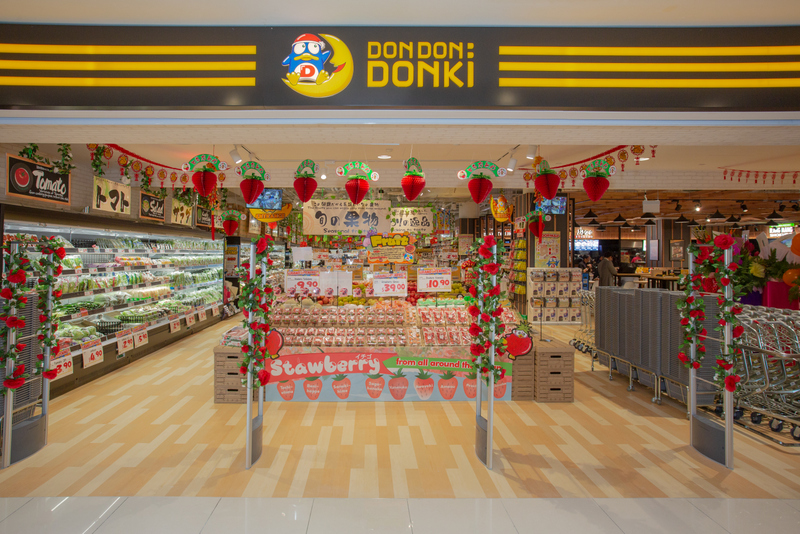 Floormap to help you navigate around. Many corners are fighting for your attention and wallet.
As you enter the store, exquisite melons and strawberries greet you.
Look at the variety of apples, Green, Yellow and Red.
Not your usual strawberries, the white ones are exclusive and supposed to be the nicest. Not cheap though 🙂
It does remind me of Ginza's exorbitant fruits .
Alleys of food of snacks, stack with so much variety and colours.
Ice cream anyone?
During the grand opening period, you may look forward to these special promotions.

I spotted some wacky souvenirs, Goku anyone 🙂
For hardcore golfers, you can put in the loo haha!

And of course the cute Penguin Mascot (Donpen), you can spot him at every corner.
I am curious, wet wipes are gender-based now? 
Japanese cuisines anyone, most of the ingredients are direct from Japan 🙂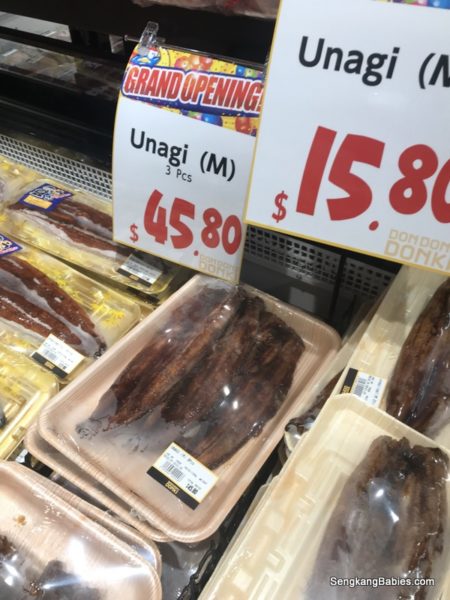 One would be spoilt for choice. Should I have Unagi, Sashimi, King Crab for dinner.

We heard the sticky rice is good too, just microwave and serve.
The Japanese way of packaging is always so exquisite and delicate. It makes you feels good to part with your money.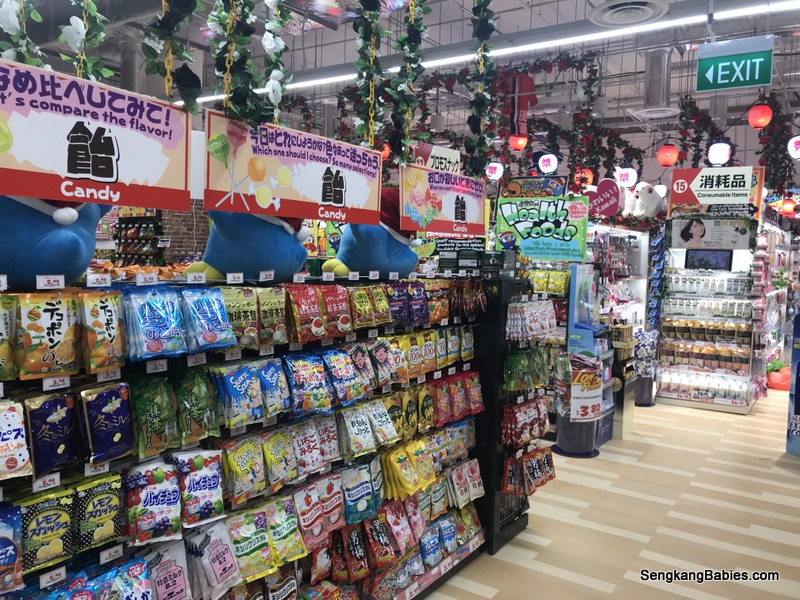 There are two lanes for bargain hunters. Price might be cheaper (like $2 +), but the novelty of buying some authentic Japanese goods is always thrilling.
The mini food court was the highlight for me. I can enjoy the best of Japanese cuisines from these 5 stalls.
I suspect this food court will be full house during meal time. The food is that good!
Kids utensils, this food court is family friendly too.
Famous Ramen Santouka from Hokkaido.
I grabbed a Unagi bowl. Love the tender charred pieces. Very addictive, and bones are so soft ($13.80).
Below photo, the Wagyu Beef from Kelvin (Cheekiemonkie) is delicious. Soft and so juicy, everything you would expect from top notch beef.
Price is also top at $29 🙂
Fried chicken anyone, karaage is my weakness.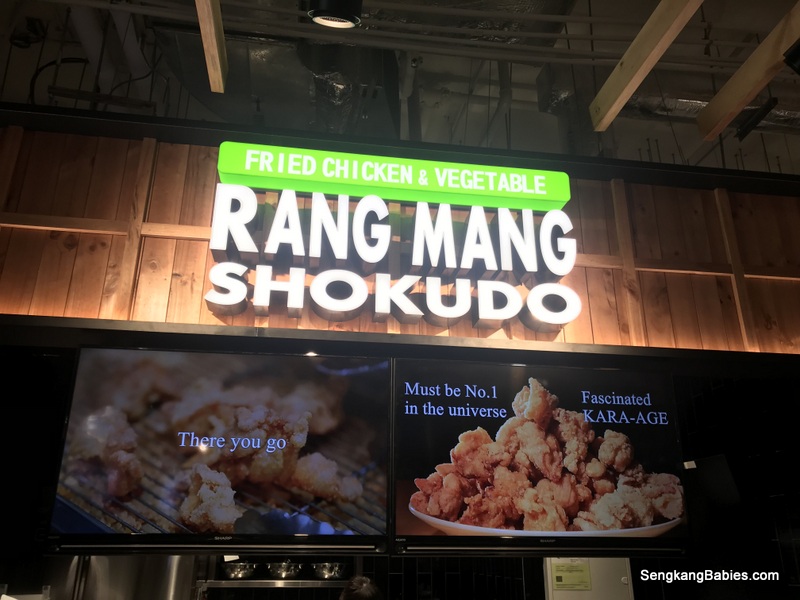 Special mention for Naganuma Ice Co's cream puffs! "Typhoon" apple puffs has a real background story. Adore the custard texture and the creamy milk is oishii!
Of course, the handmade ice cream is famous in Hokkaido.
Sweet potatoes to go with your Brown sugar milk, yummy.
In fact, the sweet potato is a signature snack at Don Don Donki Singapore (and of course Japan). It pairs well with the sugar milk.
You can find other Japanese specifically side dishes too, think croquette, Omu-soba.

And because we are in Singapore, a friendly police reminder 🙂
Don Don Donki Singapore latest outlet is at City Square mall, and the nearest MRT is Farrer Park. Opening hours is from 9am to 12 midnight daily.
Follow Don Don Donki Singapore on Facebook and Instagram with @DonkiSG  Happy Shopping 🙂
ps.. this was a media invite and I received some goodies from the store