[ Sponsored ]
Last Sat, a bunch of junior models gathered at Fox Fashion.
Handsome ones, cute ones, beautiful ones, sweet and chic.
SengkangBabies are amatuers when it comes to modelling, but they were all eager to display their fashion sense, and who say only girls like to dressup? Read on to see how Fox Fashion makeover our kids into rave hip-hop sensation.

Evon was our fashion stylist last week, and she patiently match the apparel to accommodate the kiddos' personality.

Getting ready for their photoshoot. Everyone was relax because there are so much activities and food to keep them entertained. Kids were making friends among themselves 🙂

He is my Bro!

Boon Wee is our Sunshine boy (阳光). Dark, athletic and confident, his smile is going to mesmerise some girls out there keke.

Cheeky Boon Kang looking chic in his semi-formal attire. He got a clipon bow tie too ! Nice to see our active boy dressed up so demure ( 斯文 like a Teacher!)

Boon Yee always look so adorable (可爱) when he flashes his toothless grin :p
Acting cool with hands tucked in pocket, he has the boy-next-door charisma (超酷 Cool!).

Meow Kitty hairband, but Boon Xin refuse to stay still for photo shoot. As the youngest, she just need to act cute and sweet :p
What most people does not know is Boon Xin is always active and hungry (she weighs as much as Boon Yee!). She looks more lady-like and dainty (温柔) in her "beautiful" attire 🙂

Mummy loves the bold and colourful combination from Evon.
We would never thought of matching the kids in such bright and contrasting colours before (eg Top Green bottom Blue), but the results extracted so much Zest and Youthfulness from the kids!
Daddy loved the caps, different headwear brings out different mood, be it sporty, funky, or cool. The kids look like they are ready to do some hip-hop or belt some K-Pop raps 🙂


(image credit Fox Fashion)
We always love Fox Fashion's vibrant and colourful apparel. Checkout our fashionable Fox Fashion apparel during our CNY visit !

After our photoshoot, we hang around a while more to enjoy the pastries and handicraft.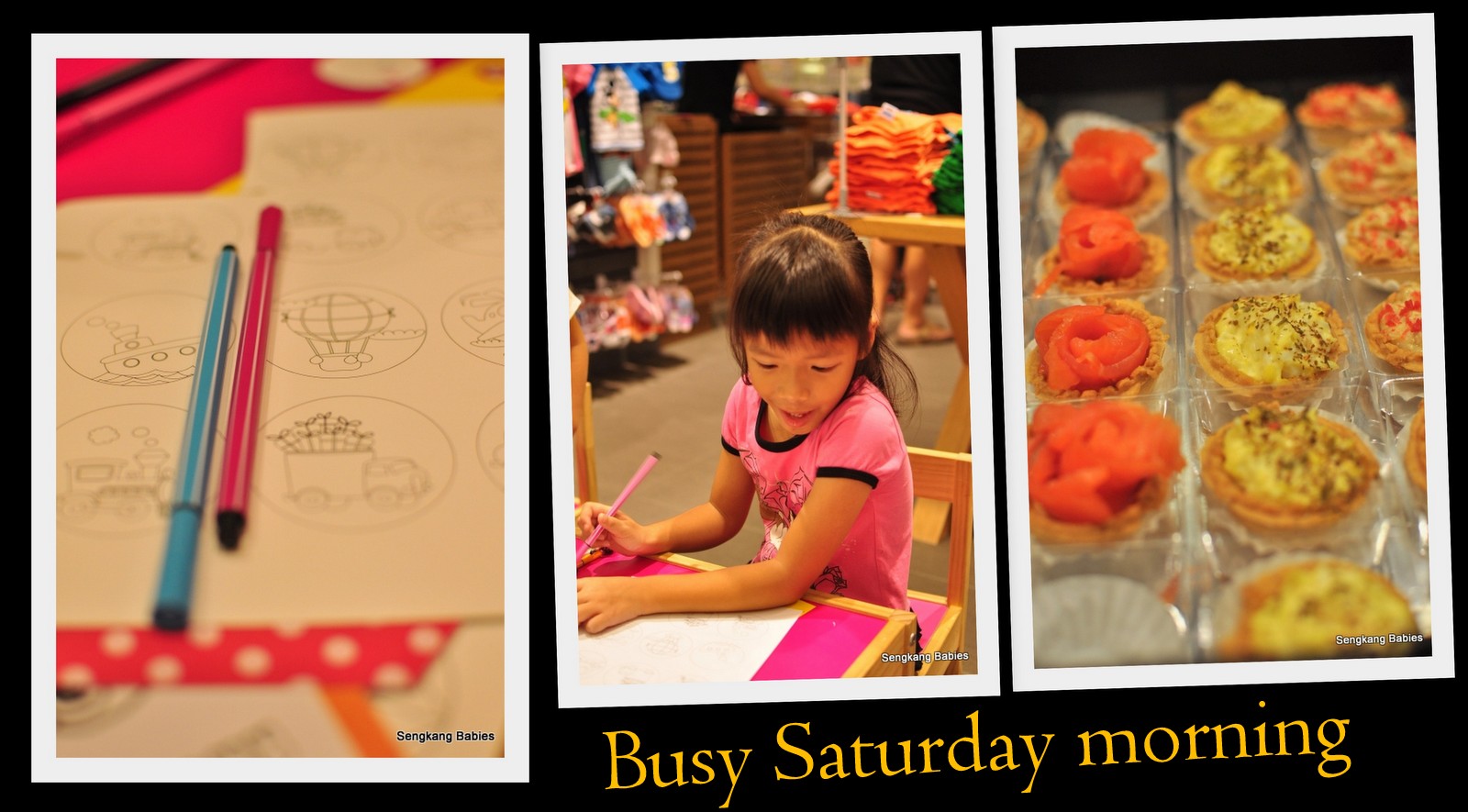 Awesome morning for the Fashionista wannabe, it is quite cool to model Yes?

We would like to thanks Fox Fashion for the invitation and sponsorship. We were delighted to see our kids' images transformed with a refreshing makeover 🙂

Do you like what you have seen? Fox Fashion got more fashion tips for you to pick. Pop by their Fall/Winter makeover album and choose your favourite outfit.
Three lucky fans will get to win $100 worth of Fox Kids and Baby apparel. Do read Fox's Giveaway T&C too. (Giveaway ends 15th Aug)

(above portrait photos taken by Orange Studio's Ryan)