[ Sponsored ]
Christmas is near, and Boon Kang wish to bring a smiling Santa Spongebob home 🙂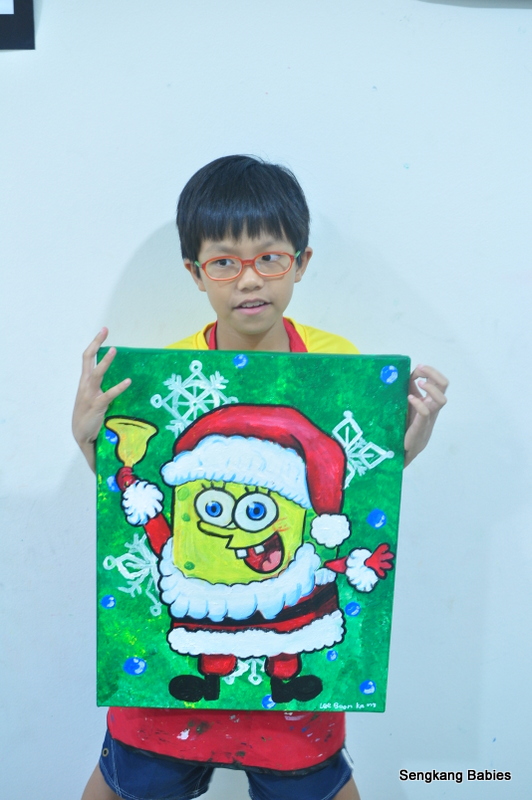 From the green background to the snow flakes, and Spongebob's colourful costume, it took kids 3 hours to complete their masterpiece. Boon Kang and Boon Xin really put in a lot of effort into their Heart Studio session.

Boon Xin chose the sneaky Randall, we always know her choice is not quite mainstream (Daddy had secretly hope she will draw Boo haha).
As long as she is happy, we are happy 🙂

To see them start their painting from the first stroke to completion, parents will feel a sense of accomplishment and pride. Boon Kang and Boon Xin were so eager to show off their artwork to Mummy 🙂

Do pop by our previous session with Heart Studio at this link (Pokemon!). We can always hear a lot laughter and chit chats in the classrooms, kids really love the environment.
Thank you for the Fun invite, Heart Studio!

heART Studio – Teaching Art from the Heart
Do pop by their website and fanpage for the latest activities.