Our seafood dinner from 8 crabs. Covid circuit breaker have confined many families at home, and we look forward to our lunch and dinner 🙂
When 8 Crabs offered to deliver some crabs to us, it was hard to resist the offer.
Pepper, chilli or salted egg crabs anyone?
We heard 8 Crabs is the only company in Singapore using grade AAA premium Sri Lankan sourced wild crabs. This means their crabs are meatier, tastier, bigger, and less watery.
More importantly, crabs are caught, flown, prepared and delivered to customers within 12 hours. Freshness is assured.
(Some of the images below credit 8 Crabs)
8 Crabs website also shared more details with us.
"Crabs naturally travel about 500m every night and prefer to live
alone. However, crab farmers breed many crabs in a confined space in
order to be profitable. This causes the crabs to get stressed very
easily in captivity as many farms cannot replicate their natural
habitat.
When stressed, crabs produce ammonia, which is a sign of decomposition
of seafood. Most restaurants purchase farmed crabs because they are cheaper. As a result, they use highly fragrant gravies to cover up the ammonia smell."
Read more about their signature crabs here.
We ordered Pepper and Chilli Crab (with buns) and baby squids. 8 Crabs pricing is considered reasonable.
Besides seafood, they offer a variety of zhi char favourites too.
The chilli crab gravy was a little too dilute for us. We should have poured the gravy out from the container.
The crab (legs) was a bit watery for our liking. Otherwise, the meat is fresh.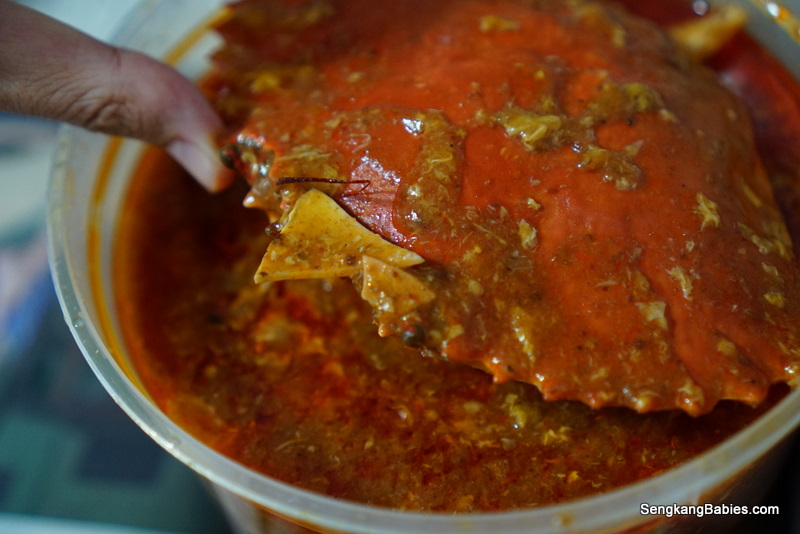 We prefer the pepper crab over the chilli crab. Do be careful as the pepper is spicy, but shiok.
Baby sotong was a bit disappointing. Not crunchy and too tough.
Nevertheless, we still enjoyed our dinner. Look at the huge claws with the meaty content 🙂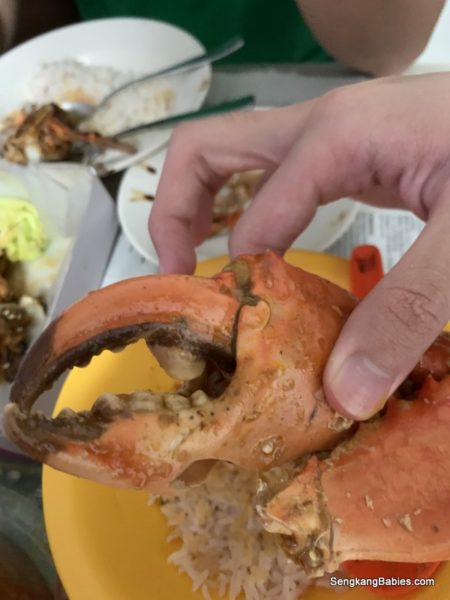 We would like to thank 8 Crabs for the sumptuous dinner. 8 Crabs aim to keep their promise on "One Hour Crab Delivery", we received our dinner on time.
Interested to order your seafood meal? Do reach out to 8 Crabs :
-Email: sales@8crabs.com
-Telephone: +65 6853 8249 (ext. 118)
-WhatsApp: +65 9452 0495
ps. Our dinner was partially sponsored by 8 Crabs