Our delicious Sushi and Japanese lunch, thanks to Sushi Delivery Singapore.
Wow, what a spread! Where shall we start first.
Freshness
Traditionally, we always visit our favourite Japanese eatery to enjoy our meals. Nearest to kitchen, food should be freshest right 🙂
This was until we came across sushidelivery.sg
Delivery is anytime between 10am to 11pm, fix your sushi craving.
Sushi Delivery Singapore ensures freshness of your meals, delivery to your doorstep within the hour. Good variety for either home dining or office workshops.
Our bentos were still warm when we were unpacking them.
Start with appetisers.
We ordered makis, takoyaki, shrimp ball and chicken karaage for the kids.
For the Samurai Unagi Aburi Maki (photo below), the cheese has melted slightly, and overpowered the Unagi taste. We will stick to the normal Unagi rolls next time 🙂
Otherwise, the portions are generous.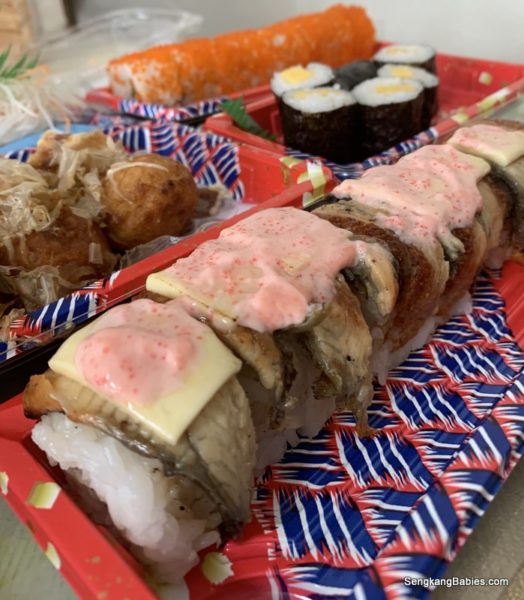 Good variety
As we were new to sushidelivery.sg , we dived straight into the "Best Selling" section. This was useful for me to gauge which popular dishes might appeal to my family.
More variety from Sushi Delivery Singapore's menu .
Convenience
No need to queue or jam with people. Just click your orders, and eat in comfort of home.
Buying online is as easy as your Taobao shopping.
$5.90 shipping applies, and enjoy free delivery for orders above $60.
View this post on Instagram
If only I have a cup of warm matcha, it would complete the experience 🙂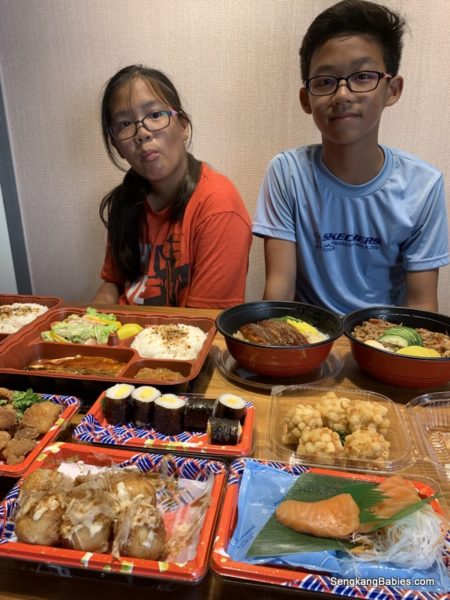 Some of the popular bentos for our main course.
Value for Money
Kids love the Cutlet Buta Yaki set. Pricing is very reasonable for the quality and variety of food.
Mrs loved the tender Unagi bento set. You can checkout Sushi Delivery Singapore's party sets on their website too.
sushidelivery.sg went above our expectations. We would not hesitate to order their food for the next party.
If you are interested to find out more, do contact Sushi Delivery Singapore :
–http://sushidelivery.sg
–Facebook
–Instagram
-Hotline 8328 7438
ps.. our Japanese treat is sponsored by Sushi Delivery SG.