**updated 2014Jan – our video uploaded at this post
~~~ ~~~ ~~~ ~~~ ~~~ ~~~
Tonight 8pm, catch us and Cheekiemonkies with our playgrounds on Channel U.

Channel U's 100% Singapore (百分百新加坡) talks about 100 unique Singaporean traits in 8 episodes. Read our Teaser post.
The parents will be sharing their own childhood memories. Something like these old photos from Daddy's childhood playground. He grew up with the Seal at Ang Mo Kio Ave 3 Block 134.
In the 80s, kids loved to climb up the seal's head !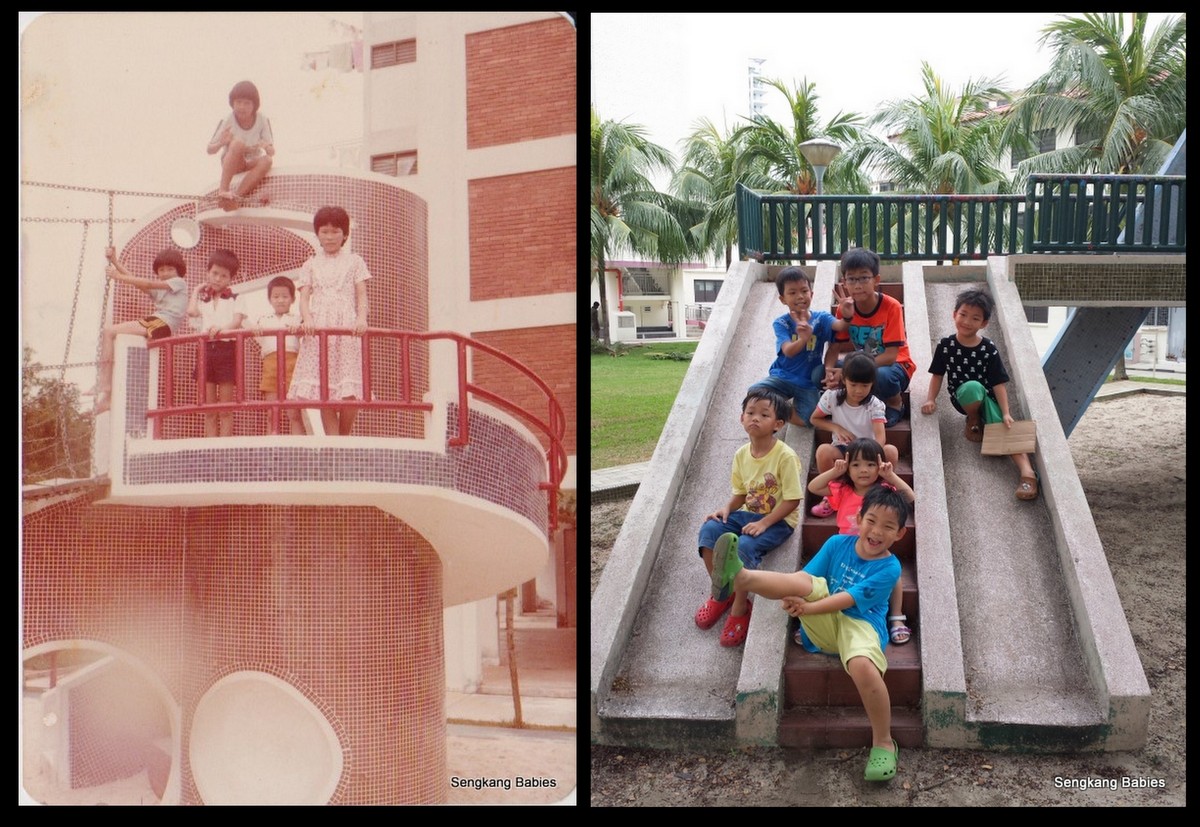 It was easy for the kids from our families to mingle and play catching once the producer says "Go". Our kids love all types of playgrounds old and new 🙂

And that was how we spend one Saturday morning in July.

More action shots can be found on SengkangBabies' Fanpage.

Back to the cast, Ayd is our host with many talents, always full of expressions and gestures when doing interviews 🙂

.. and so Cheekiemonkies and SengkangBabies slide, swing, run and conquer the Seal at Dakota.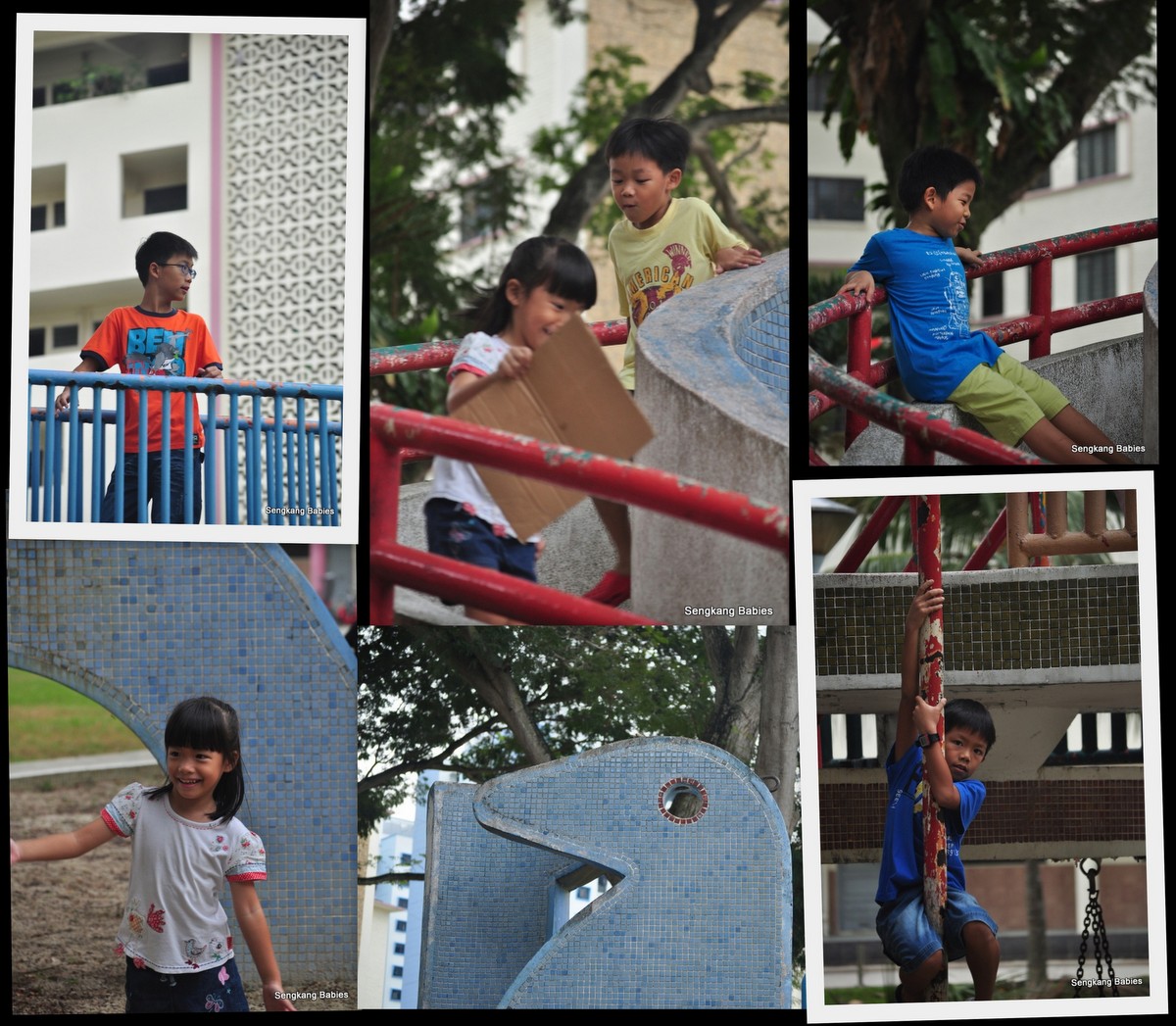 In between filming, kids had time for some exercise. We just hope their laughter did not wake up the quiet neighbourhood.

Next stop, Elephant at Pasir Ris. We visited this playground early 2011.

Again, kids start to do what they do best, ie PLAY. They know the playground is all theirs today 🙂

No need for any choreography, no need to shout "Camera Action!".

After all the filming, a little treat is warranted. The kids are now friends with the filming crew's big brothers and sisters 🙂

Video : Filming Fun at two playgrounds (we are number 7)

See you Channel U tonight at 8pm, our kids are excited 🙂

Thank you Channel U, for giving us an opportunity to share our Fun activities and nostalgic memories. Sengkang Babies blog is a platform to encourage more families to enjoy Family time.
Playgrounds old or new does not matter, as long as everyone have Fun !

If you are curious about our "Old Playground" project which started in 2011, 8 of them are listed here, and we have more photos on our Fanpage. Sadly, 2 has already been torn down.

** do pop by our joint interview with NTU (Wee Kim Wee students) at the Old Toa Payoh Dragon.