Cebu city tour for us on Day 5.
You do not need to be a Catholic or Christian to appreciate Cebu's heritage. Formed over thousands of years, some history from indigenous and some heritage from former Spaniard colonial period.
Our Cebu City Tour on Youtube

We book a private half day city tour from Klook package. Our guide, Rolando (Uncle) proudly shared his city's stories and history as we drove around.
There are a few icons (touristy) in Cebu, and we visited Cebu Taoist Temple in Beverly Hills. Yes, the same Beverly in California 🙂
And yes, the richest folks live in the hills, overlooking the city.
Photo with the dragon at the entrance. There are pagodas big and small all around.
Can you spot our hotel in the city downtown?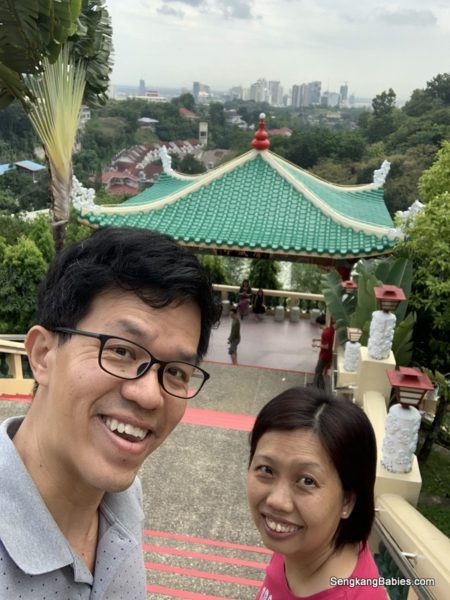 *Our City tour locations are captured in the custom Google Map below. We stayed at Mandarin Plaza in Cebu downtown.
Primary reason is the good reviews, and central location. Ayala center is a short 10 min walk away (5min if you dare to dash across the road).
Our guide shared tidbits about White House and Cebu's first bank.
Catholics all over the world would visit the religious relics and artifacts in Cebu. Magellan's Cross is one of the Catholic symbolic artifacts.
Photos for tourists and admiration from Catholics.
Prayers and mass is a stone throw's away at Santo Nino Church. Built in  1565, the Church is gland and magnificent.
We heard the Sinulog Fiesta planned for 2020 will be one of the most spectacular.
Also known as Santo Nino Church.

Many families were out about town, praying at mass. We heard this is the oldest church in the Philippines.
Elegant walkway inside the Church.
This open space outside the Church is utilised during mass and on special days.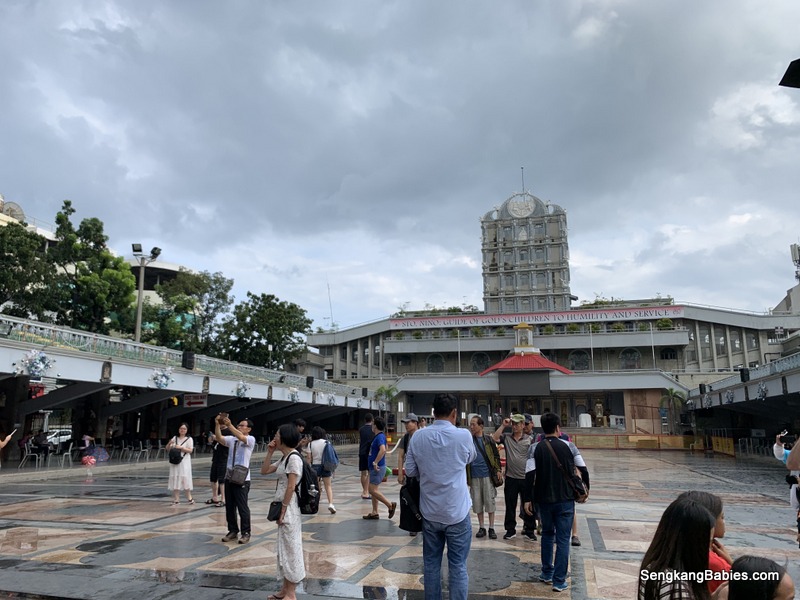 As we drove along, you will sometimes spot poor communities next to sprawling malls.
Fort San Pedro was the last stop for us. This was the first Spanish settlement in Cebu and Philippines.
The roof, tiles and cannons have been preserved.
Outside the gate, Cebu is ready to welcome Christmas.
Our guide Rolando and driver Renante (not in photo) were super friendly. Their enthusiasm rubbed off on us and we enjoyed our city tour too.
More photos can be found on our Facebook album. You will also discover more F&B and massage around our Hotel.
We are still working on the rest of the blog posts, meanwhile do drop your queries to andy@sengkangbabies.com
More photos are uploaded in our Fanpage albums :
–Moalboal Panagsama stay
–Whale shark at Oslob
–Kawasan Falls
–Half Day Cebu City Tour (and nice food Sugbo Mercado)
–Danasan Eco Adventure Park
-Free & Easy SM Seaside
Cebu Blog posts:
* Cebu Family Itinerary
Day 2 Oslob with Whale Sharks
Day 3 Kawasan Falls canyoneering with family
Day 4 Free & Easy
Day 5 1/2 day Cebu city tour
Day 6 Danasan Eco Adventure Park (more adventures!)
Day 7 Free and Easy
Day 8 Fly home
Disclaimer : Our City tour is sponsored by Klook. Private package is inclusive of van transfer from Cebu Hotel.