[ Media Invite ]
Last Sunday was Singapore Children's Society's (SCS) "Walk for Our Children" event. This is an annual event and proceeds will go to charity.
The annual walk was part of a celebration for SCS' 65th anniversary too. The walkathon at Chinese Garden itself is free, but participants are encouraged to donate or buy vouchers.
Renovation is still ongoing at Chinese Garden. Is this part of Jurong Lake rejuvenation?
Nevertheless, families and pets (so many dogs) gathered early for a healthy and meaningful event.
Living in Sengkang, Chinese Garden is not exactly near, but this park (and Japanese Park) is definitely scenic.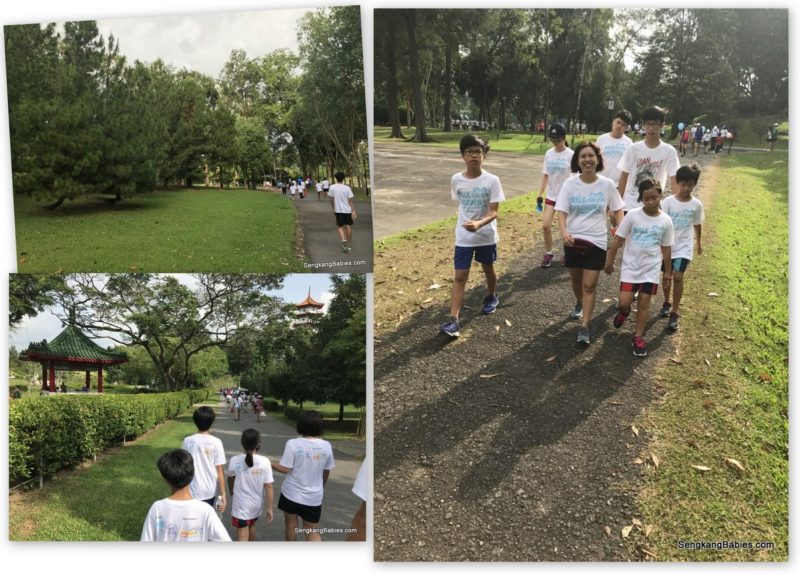 We can see the lake and pagodas from many corners.
Did you know the main Pagoda is one of the heritage site? Do climb up to 7 storeys to enjoy an unspoiled 360 degree view of Jurong "hinterland" 🙂
Warm weather but 40 minutes went past in a blink.
Games, food stalls, and bouncing castles await us at the end point.
We can buy vouchers and redeem them at the stalls for games or food.
This cute dog is not part of the 'official" stall exhibits and caricature was one of the most popular stalls.
Thank you for inviting us to the morning walk, Singapore Children Society. Besides contributing to charity, it was a good opportunity for many families to bond and exercise too.
Celebrating Every Step Together 🙂
Do follow Singapore Children's Society Website and Facebook for the latest updates and events. Walk For Our Children details are here.