You must visit Enoshima Island (江の島) if you are in Kamakura (鎌倉). It is 2 hours south of Tokyo, I have blog about Kamakura day trip out of Tokyo, visit our Kamakura itinerary too.
I will share more about my Kakiya Ryokan in this post. It is a budget homestay, but cosy and with a "personal" onsen too 🙂
40min (train and walk) from Kamakura Station.
From Enoshima station, walk 15 min across the bridge. 90% of the folks will walk across, a few will drive. You might wish to selfie with the famous Enoshima station mascot "birds".
Take a slow stroll after dinner to Enoshima, or go early and enjoy an Onsen soak, Mount Fuji (only during Winter period) and sunset view. When night falls, Sea Candle is like a shining beacon (literally).
Sea Candle is the lighthouse look-alight structure. It will be illuminated in the evenings.
You might wish to be romantic and catch the sunset along the waterline too. I was alone, and trying to catch the outline of Mount Fuji (below photo right side)
Infact, Kamakura is famous for Mount Fuji and beach (or Enoden train) backdrops. Many Instagramable corners, checkout the hashtags #Enoshima and #Kamakura !
After the bridge, you will see this Torii gate,  get ready to climb (maybe about 300 steps) and there are plenty of slopes.
If you have bought the 700 yen all-in Enoden Shonan rail ticket (previous Kamakura itinerary post), you get to enjoy a complimentary escalator ride (you are welcome).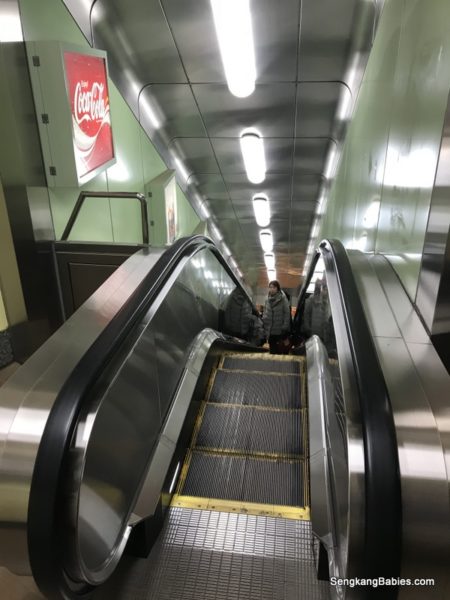 Otherwise, the 30 minute climb will let you enjoy the sea breeze and chilling atmosphere. Beautiful sceneries all around, Enoshima is alluring both day and night.
Elaborate landscaping, and a super relaxed cat.
Enoshima Winter Illumination starts from end Nov to early Feb. I am not sure whether the garden is illuminated during other seasons. (do visit Instagram hashtag #Enoshima for latest updates, there is a resident cosplay player too)
It was blooming with tulips when I visited in 2018 Feb.
Stunning colourful tulips every corner!
Pay Yen 300 for Cocker Garden entrance, this is not inclusive of Sea Candle climb. I thought the Winter illumination "gardens and lightings" are mesmerising enough, no need to pay and climb the lighthouse.
Magical! Love the lightups!
The lighted corridor proves irresistible for many couples, so romantic, so fascinating!
I am very impressed with this setup. Think Gardens by the Bay's  Christmas setup in Flower Dome,  Enoshima is easily two times bigger.
I stayed at Kakiya Ryokan (GPS 35.309393, 139.491292) for my Kamakura 2D1N trip. I had booked Kakiya through Booking.com for $67 then (Get latest ryokan update here )
Although budget Ryokan, it has tatami flooring to keep you warm. Ryokan even comes with a free Onsen for your use (need to reserve 30 minutes-slots beforehand).
Kakiya Ryokan is ideal for walking to and fro from Enoshima.
Take note Ryokan is just next to Enoden train track. Light sleepers might hear the soft rumblings of passing trains.
Super friendly hosts, who are ever obliging.
I could not remember whether breakfast is inclusive for the room. I doubt so, as room rates are already so cheap. Please top up and get delicious Breakfast and Lunch! The fish and anchovies are really yummy.
My simple bedroom.
You can soak for 30 minutes in their "bathroom" Onsen, an longer if no one has booked a slot after you 🙂
I enjoyed the exclusivity and solitude.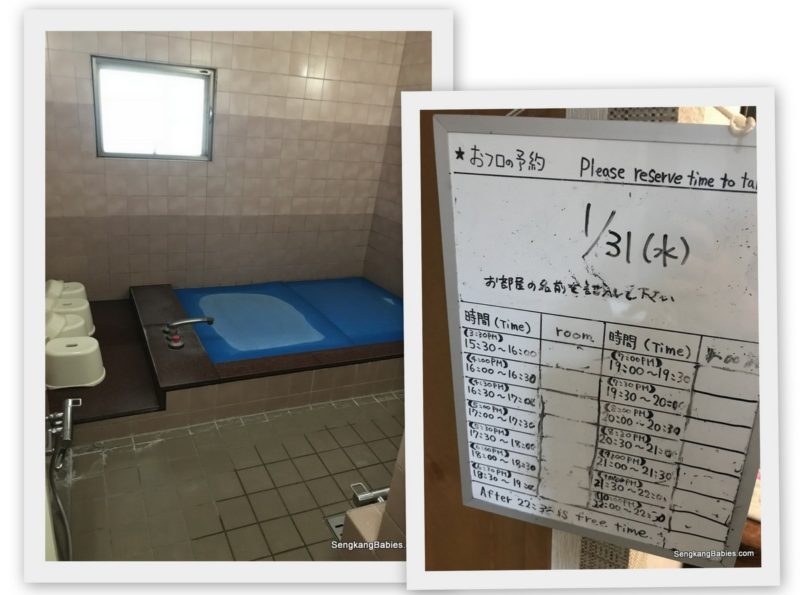 As Kamakura is next to the sea, residents are trained to evacuate during a Tsunami. There is a life jacket in my room #IFeelSoSafe
Day or night, Enoden charms.
This ends my charming 2D1N Kamakura itinerary. Do visit all the photos of Enoshima Island and Kamakura on our Fanpage album.
Kamakura and Enoshima Island is suitable for both couples and families, find out more about Enoshima Island from this link.
Do pop by the other 2018 Japan posts too:
–Tokyo Diy itinerary
–Gokart Maricar in Shibuya!
–Sento or Onsen
– Kamakura Family Itinerary
– Enoshima Island