We did a Malaysia road trip to Penang in Dec 2022.
The original plan was to do a round-island drive in Malaysia, which would have brought us to Penang, Kedah, Kelantan, Terengganu, Pahang and back South.
Do check out our YouTube link.
I keep wondering why it took us so long to do a road trip in Malaysia. There are plenty of interesting attractions, and good food all around. And good exchange rates! We are looking forward to more road trips in the future.
All our Malaysia road trip photos have been uploaded to Facebook.
The links for the photos are at the end of this blog post.
We had to skip the "eastern side" of Malaysia  due to monsoon and flood concerns. Before this trip, the furthest we had driven was up to Ipoh.
You can check out our hotel and pitstops in below Google Map links. Many other attractions are added as points-of-interest (POI).
– Driving Malaysia Road trip (1) (SG to Penang)
– Driving Malaysia Road trip (2) (Penang to JB)
We will only be sharing the summary of our 11D10N road trip in this post. It is a long post, and I might try to add more details in the daily trips/logs.
—Day Zero 0km, JB to Klang—
As the causeway jams are unpredictable, we decided to stay one night in Mount Austin (JB). It would be demoralising to start our Malaysia road trip with a three-hour jam at the causeway.
Breakfast was Prawn Noodle at Butterworth Boy Prawn noodle (rated 3.5/5). This has good umami broth, but might be too 重口味.  We did reach the real Butterworth when we exited Penang and drove towards Kedah.
—Day One, 150km Muar—
Brought them to visit two otak stalls, which are famous in Muar.
Daily Happy has a instagramable house in the back alley. We thought XiaoMei 小妹 would grill otak but both stalls only sold frozen otak. I heard only Otak-Otak Cheng Boi, 阿梅 pre-heats their otak.
By the way, Malaysias Otak and Singapore Otah refer to the same thing.
Landmark rickshaw at the boundary of Johor and Malacca states.
A near empty tank forced us to exit North south highway (before R&R) to a town surrounded by mountain views.
Rembau is misty and surreal! (nearer to Port Dickson).
Full tank 48l for RM186 (SG full tank would be SGD 160 to 180!)
First hostel stay for family. Had wanted to expose them to hostel dynamics, and perhaps some interactions with other guests.
Cosy setting for a good rest, nearby food and attractions were within 1 to 2km walking distance.
Klang 巴生 is famous for Bak Ku Teh. I could easily count 30 to 40 stalls in Klang!
However, most will close by 3pm, we settled for Four eyes BKT (rated 3.5/5). Dry version is good, soup version too oily.
—Day 2, Klang to Setiawan 实兆远—
(Rated 4.5/5) Chong Kok kopitiam (中国)
Love the old-school coffeeshop, the humble nasi lemak  is the bomb (the chili!)
Before heading to the next stop, I pop by Guan Yin temple to seek some blessings.
Tabao Regent Pandan Layer cake(Rated 5/5).
—Day 2, 480km Sekinchan—
Sekinchan for pit stop,  golden padi fields and mango awaits.
Many folks have not heard of beautiful Sekinchan yet, do read our previous reviews of Sekinchan in "2018"and bonus "Sky mirror".
We drove to Menara Condong Teluk Intan for the leaning tower (ODO 550km).
Randomly ordered nasi kandar lunch at "Nasi Kandar Krishnan".  Packaging and stall does not look appealing, but it was one of the best food experiences for me (during road trip).
Delightful gravy and meat lovers will love the grill/charred chicken and lamb. All under RM10. And Kids ordered Mcdonalds :p
Before reaching Sitiatown, we detour to a famous Tua Pek Kong temple.
—ODO 620km Checkin Apple Suites Hotel for second night—
The famous 光饼 "Sitiawan Cheong Cia Gong Pian" is just 150m away.
Ordered two big (onion and pork) and two small (onion only).
Delightful snack, pork fragrance. Resembles Taiwan Raohe's 胡椒饼.
Me and Mrs went for a quick massage, followed by pizza dinner. Sitiawan (实兆远) is a small town, normally bypassed for Taiping.
Sitiawan is also famous for 红糟面线 (red rice wine mee sua).
Our family gave it a miss, but you can try these two popular stalls, Seng Jee Chan Cafe and Nan Wah Kopitiam.
—Day 3 Sitiawan to Penang—
Trong Leisure Farm was an interesting detour for us. We get to cuddle and feed ducklings. You can peddle the duck boats, or choose to stay at the chalets too.
If turtles are your thing, do pop by Segari Turtle Sanctuary (hatchlings release not guarantee).
—ODO 700km, reach Taiping 太平—
Taiping will be our lunch stop. We are only 100km from destination Penang Georgetown.
Taiping is famous for Taiping Lake Gardens, and reputed as a 雨城 (rain town!)
But we were fortunate to enjoy clear and windy weather, and scenic lakes. From a distance, clouds and mountains seem to surround Taiping town.
So far, we had taken the roads less travelled. Most drivers on North South Highway (NSHW) will simply bypass these interesting towns and attractions.
Example, Perak is not only about Ipoh. State of Perak is not small and includes Kuala Kurau, Sitiawan, Taiping and Telok Intan. Cameron Highlands is near (but in Pahang state).
Back to Taiping, we found a food gem at "Pusat Makan Taman Tasik"  food court. Please order the pork soup noodle (comes with bitter gourd).
Pork Katsu don is nice too, and many tables ordered Bak Ku Teh.
From Taiping, we headed towards a scenic coastal drive near to Kuala Kurau. Kuala Kurau is famous for its old fishing village and settlement.
We were supposed to visit an old temple (蓝啅公) and old yellow pedestrian bridge, but had to skip due to time constraint.
Enjoy the coastal view and breeze as we cruised along (refer Youtube clip 4:26min)
We headed to Penang new bridge and braced the jams nearer to Georgetown. This winding bridge is 14km long!
Before checkin, we enjoyed some pancakes at Bean Sprout Café. Chill cafe decorations, kids love the waffle and me Flat White.
In hindsight, we should have opted for 2 nights in Penang and extend more time to explore Kedah.
Anyway, Penang offers glorious food and attractions for a chill stay 🙂
Look at the Hotel photo above, our car is somewhere up there (car lift), and there is an infinity swimming pool.

No1 reason why we chose this hotel is Location. We were within walking distance to attractions and F&B nearby. Refer our Google Map links (1) and (2)
Be it street food, restaurants or attractions, if we spot anything with good Google Reviews or long queues, we will visit.
We actually prefer guilty street food over cafes. Char Kway Teow (photo above) paired with duck eggs, and we found the best oyster omelette at 'Sih Jing San Coffeeshop' (rated 5/5!)
We tried to avoid over-touristy streets as it would be crowded. (eg Gurney Drive). But for newbies, Gurney would have every good stuff under one "roof" 🙂
Oo White Coffee Cafe scored 5/5 for us too.
The coffee, toast bread and the Loo beef noodles (nested inside Oo)!
Lunch Chao Xuan teochew porridge (rated 4/5) . After so much street food, we needed something light, porridge. Ordered platter so we can taste a bit of everything.
We pop by Corgi & The Gang Pet Cafe (rated 4.5/5) to say hello to four legged friends.
First floor is for smaller dogs, and second floor houses 6 to 9 huskies.
Check out more doggie clips from our YouTube 5min40s.
Cover drink is required per entrance, there is a RM15 surcharge for those going to second floor. The money and experience is worth it.
*Scroll down to the end of blogpost for the photo links (URL) for each day.
On a side note, we were using Grab to move around in Penang. Grab fees are cheap, we do not have to worry about finding parking spots.
However, we might have downloaded three different parking apps by the time we reach Ipoh! (There is No universal Malaysia parking app, yet)
Penang Street Art, behaving like tourists 🙂
Kids are not so eager to pose anymore, so only parents need to model :p
Amazing beverage at Kopi Peng Famous Aunty. Low profile push-kart style, but the ice cold drinks are popular with locals.
Each huge packet can fill 2, 3 cups! (rated 5/5).
Durian Central (rated 4/5) for some desserts. You might hazard a guess why I grew an extra 2kg over the road trip to Malaysia. Too much good food.
Solid, creamy bitter sweet Musang Durians.
This is sinful. I woke up 0630 to grab Chowrasta pork porridge (fried pig innards + kopi+油条) before we left Penang. (rated 3.5/5, the others decline this fragrant dish)
Not many are accustomed to oily breakfast anymore 重口味. Bye memories!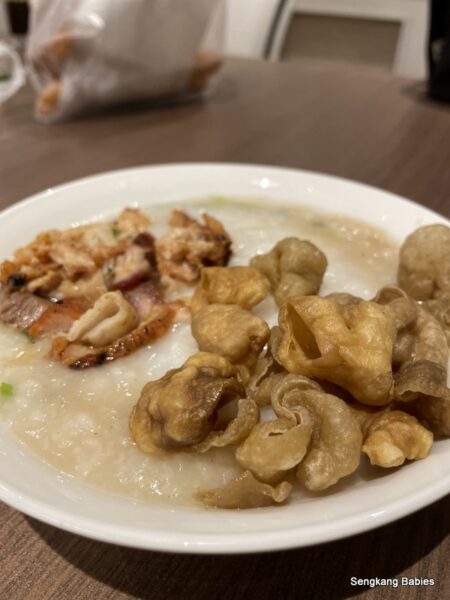 —Day 6, Kedah then youturn to Ipoh—
"Tugu Sampan Tsunami Kuala Muda" captured the damage left by the 2004 Tsunami. The destroyed boats are stacked into a memorial.

Kedah is a huge agriculture state with plenty of padi fields.  But we have barely scratched the surface.
Langkawi, Alor Star (capital) would have more sights and attractions, including famous "菜脯魚" (cai4 po4 fish)
Kedah, Perlis and we will touch Thailand. This will be our bucket list 🙂
More green fields!
Lunch at 大山脚芋饭专卖店. (rated 5/5)
The yummy yam rice is the main attraction, add some side dishes to make your meal fulfilling. This is comfort food for me.
Fyi, 大山脚 is next to Butterworth. Both towns are underrated. Most folks would only know Georgetown (Penang).
Coffee break at Coffee Cottage (rated 5/5). This place is out of the way and not even on the main road. First chanced upon this cafe from a cycling YouTuber!
Besides the nice desserts, there are many Instagramable corners!
We drove another 120km to reach our Ipoh hotel.
—ODO 1100km D eastern for 2 Nights—
Our hotel is located near to central location. Walking distance to nearby food and attractions (Octagon "home-stay" is nearer but sold out)
Visitors to Penang and Ipoh would identify the different languages used in both cities. Ipoh is Cantonese and Penang Hokkien (higher pitch).
Similar to Penang, there are plenty of good food to fill your breakfast, lunch and dinner. I suspect my weight gain (2 kg) came from these two venues.
White coffee (白咖啡) at Kedai Nam Heong and Sin Yoon Loong. Nam Heong's coffee is slightly more bitter.
There are at least eight coffee shops along the same street, white coffee quality is above average.  However, tourists will only visit two coffee shops mentioned 🙂 (both rated 5/5 for novelty and good food)
Follow your nose to 'Little Bee bakery' (rated 5/5). This low-profile bakery enjoys a steady stream of customers. The freshly baked breads are both pretty and delicious. We went back twice.
For lunch, we indulged in Dim Sum (点心).
We chose Ming Court Hong Kong dim sum (rated 4.5/5) this round. There are three famous Dim Sum eateries along the street.
The Chee Cheong fun (fresh prawn ingredients) is the best.
Wash down your meals with cool refreshing soya bean beverages. The queues (humans and cars) at Funny Mountain never STOP! (rated 5/5)
While the Mrs went shopping (Ipoh Parade),  I went jogging to explore the older town area. I need to jog off excess calories too.
Kinta Riverwalk runs along the river. This spot will be a busy F&B hub in the evenings.
Jogging in Ipoh is also a good way to catch the mural arts.
Ipoh's grand old KTM train station.
Love these old school shops, so nostalgic.
In Ipoh, we must try their chicken and juicy bean sprouts (豆芽 tau3 geh2).  There are at least three famous stalls side by side.  Rice balls are over-rated for us..
We left Ipoh with some goodies (土产).
After two nights, we headed to Cheras.
Stop by Sam Poh Tong temple for a prayer.
Google highlighted Slim River's Chuan Fong coffee for good coffee. But we love the delightful Yong 3 Tau3 Foo3 (釀豆腐 simple dishes, qq noodles) . The coffee and toast are famous too.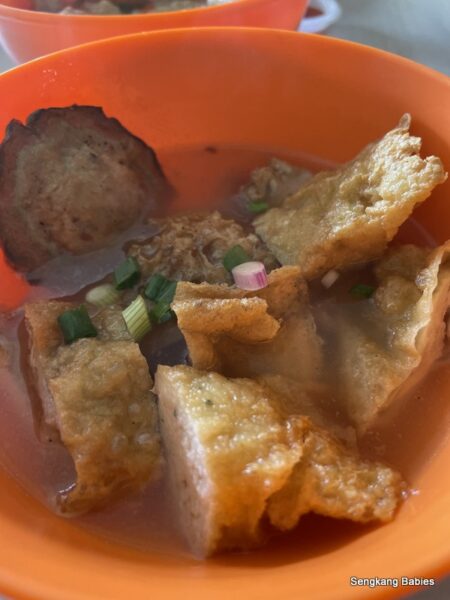 We had to skip Batu caves due to non-stop rain. Rain was there on almost every day of our road trip! (monsoon season)
—Day 8 Odo 1370km, Cheras—
Nearer to Cheras (KL Outskirt), jams were ready to welcome us. This town is actually quite near to Genting Highlands
We stayed one night at a friend's house. Dinner 小炒 at nearby food street and coffeeshop.
Woke up to a cool breezy wet morning. The rain nearly postponed my hike to Sungai Long. (Pity Family decided to snooze in the cool weather.)
Earlier, I was searching for interesting areas nearby and hiking suits my itinerary. Trailhead to Sungai Long is (GPS 3.0557670, 101.8107269)
After days of rain, the 云海 view (sea of cloud) was amazing! (check out Youtube clip at 13:30min)
After a short stay at Cheras, we headed towards Malacca.
—Day 9, towards Malacca, bypassing Temiang and Seremban—
Below photo is a popular highway which looks a bit like New Zealand. Pantai Temiang is popular for Instagram and cyclists (slopes beware).
We would pass by Seremban (芙蓉) in 15km, before we reach Malacca. Seremban is the capital of Negeri Sembilan, but most will bypass this town along North South Highway.
If you are heading South from KL/Genting towards Johor/Singapore, you will keep seeing Seremban in the Green signboards.
Map below shows popular food in Seremban.
亚洲烧包 (Siew Pow Master) was supposed to be most popular in Malaysia. But I prefer JB's 明安 (Ming2 An1).
From Seremban, Malacca is only 90km from Seremban.
—ODO 1540kM Malacca for 1 night—
We touched Malacca when we were driving North. We are familiar with Malacca's eating spots. One night at Jonker Boutique Hotel.
Location location Location! Jonker Walk is just downstairs and there is complimentary carpark.
(Regulars will appreciate the dedicated parking lots, it is very hard to find parking space in Jonker's one-lane roads).
No1 Wei took a bus from Larkin to meet us in Malacca. Kids have all grown up and can do their own travel and navigation.
Load up more food and desserts before the next stop (JB).
The Daily Fix Cafe never disappoints. Nice egg benedict and delightful pandan pancake (cafe rated 4.5/5).
Bibik House Chendol (rated 3.5/5) is one of the famous dessert stalls in Malacca. But the  "Gula Melaka" was too sweet for us.
Breakfast at Bak Kut Teh Teo Chew (Rated 5/5).
If you can only afford one Bak Ku Teh in Malacca, this is the ONE!
If stall is close, you can try "山城肉骨茶 Shan Cheng Bak Kut Teh".
We enjoyed the dishes during our last cycle trip (cycling 250km from Singapore to Malacca).
Malacca downtown is suitable for walking, cafe hopping, or just people watching.
While the Mrs went souvenir shopping, my white coffee accompanied me.
—Day 10, Last night in Mount Austin —
Due to time and rain, we skipped Kluang and Pontian, and head directly towards JB.
But first, Tangkak beef noodle (rated 4/5)
Take note there are two stalls selling beef noodles in Tangkak, both have good reviews. Our beef noodle did not disappoint, tender with rich broth (no msg detected).
Only one complaint, there are a lot of flies.
—ODO 1760km Last night in Mount Austin —
We decided to rest one more night in JB, instead of braving the causeway jams. We are in our familiar Mount Austin neighbourhood again.
良晨 Chaya Kopi (rated 4/5) threw up a surprise for me. The dry mee siam was surprisingly good. Just take note of the spiciness.
With Mee siam, we ended our epic 11D10N road trip.
My weight increased 2kg for this trip!
-Additional tips for those considering Malaysia road trips-
1) Security is still the primary concern for many of us. Do not expose your valuables in your vehicles, and maybe add a tracker for your car.
We do have an Apple Airtag. Touchwood in case our car is hijacked (by non-Apple thief :p ), we might have a chance to trace our car (realtime).
We have shared additional protection measures in an old blog "Driving tips for Malaysia".
\
2) In Malaysia, most infamous driving habits seem to be KL and Penang :p
Just nudge along in the jams, no need to horn. If you can survive Causeway jams and cuts, you should be ok :p
It is equally stressful to find carpark space near F&B hotspots 🙂
(but you can choose to Grab or cab)
3) Malaysia is much bigger than Singapore (472 times!). Besides navigation and logistic challenges, another concern would be rain. Especially Monsoon related floods.
The last thing you need is to be stuck in a trunk road due to floods. This will put your family's safety at risk and jeopardise your itinerary.
It is very common to encounter passing showers along the highways.
3a) Follow MET (Malaysia), AccuWeather (use Radar) for latest forecasts.
We also follow "Publicinfobanjir" for latest flood warnings.
You will also notice that Google Map will add "flood warnings" along your route.
4) Since MCO and Covid normalisation, it is getting harder to predict the best window to clear customs at SG and MY side. We are mentally prepared for 2 to 3 hours of jams.
We hope 2026's RTS (transit) between Singapore and Malaysia will help to ease the jams.
4a)Meanwhile, you can try "Beat the Jam" app.  We can decide either Causeway or Tuas entry/exit based on estimated traffic buildup. Google Map is good for validation.
4b)Another helpful link (below) would help to monitor/visualise current road traffic conditions along main Malaysia highways.
https://www.jalanow.com/johor-singapore-live-traffic-cam.htm?fbclid=IwAR3voznv-okJzPFnj0TLUrzudyEGUqOM8dsdAxdPhla1iRrEYQw0QnGE4lo
5) We shared the Parking app earlier. You might need a separate app for Johor, Ipoh and Penang. We hope there will be an app to rule them all in the future.
6) All Google Map screenshots above are plotted from our Google Map here.
It helps you to understand relative distances, and helps consolidate your itinerary and wish-lists.
Road Trip Map 1
https://www.google.com/maps/d/edit?mid=1l9HUiGVVIN0sy0SgSlopCmHMGZ-QzrI&usp=sharing
Road Trip Map 2
https://www.google.com/maps/d/edit?mid=1M5pcnhPNKjYB_8_kzaqSEXL5I6JwdkE&usp=sharing
(The user experience is better from a notebook, instead of mobile phones)
6a) Those who diy own itinerary will understand the tough part is planning the itinerary.
-Too many attractions , too little time
-Where should we stay, central or outskirts? Hotel, Food and shop clusters?
-Shortlisting of accommodations. Hotel or homestays?
-Google Map research for popular F&B and attractions. Points of Interests?
-Distance between towns? Rest points? (We pitstop every 100 to 150km)
-Backup plans. Plan B, Plan C (if traffic jam or rain)… …
-Can we add some fun activities like hiking or cycling?
7) This might sound weird. But my own "Johor" cycling adventures accelerated my Malaysia road trip agenda. Cycling along kampong and trunk roads really exposed the countryside and less touristy corners of Malaysia.
We love the small laid-back towns compared to urban metropolises.
Refer to our 3D2N Malacca cycling post here. It was fellow cyclists who exposed small towns like Telok Intan, Taiping to me 🙂
"Coffee Cottage" is a classic example.
8) What is next for future Malaysia road trips?
– We would like to drive down East Coast (Peninsula Malaysia) from Kelantan South to Terengganu, and Pahang (Mersing) to Desaru.
– Maybe we will drive to Thailand first
– It would be cool to do a Road Trip Malaysia round-island (need 14 days leave)
9) All photos of our 11D10N Malaysia Road trip have already been uploaded on Facebook.  Click on the links below.
–Day 1 Jb-Muar-Klang(1n)
–Day 2 Klang-Sekinchan-TelokIntan-Sitiawan(1n)
–Day 3 Sitiawan-Taiping-KualaKurau-Penang(3n)
–Day 4-6 Penang (a), Penang more photos (b)
–Day 7 Penang-Kedah-大三脚-Ipoh(2n)
–Day 8 Ipoh
-Day 9 Ipoh-Cheras(1n)
–Day 10 Cheras-Seremban-Malacca (1n)
-Day 10 Malacca
–Day 11 Malacca-Jb
ps.. You might be interested in other road trip adventures: